Synergy brings lighting and video together like never before, offering creative programmers a streamlined workflow for all the visual elements on their stage. It is a proprietary connection between any Titan lighting console and any Ai media server offering better reliability, flexibility and extended programming abilities, all within an intuitive interface. Synergy unlocks the power of video and lighting allowing them to be used interchangeably.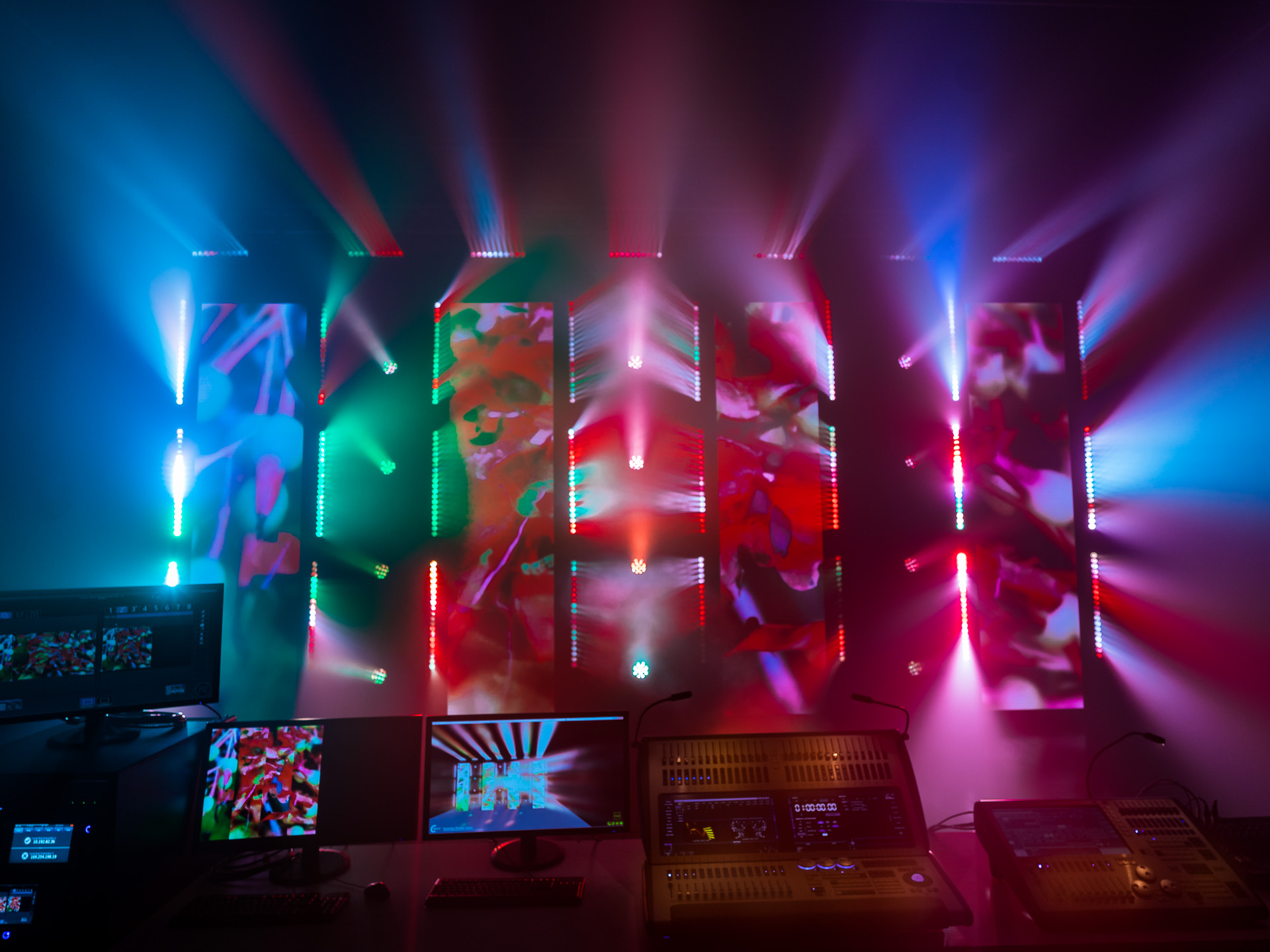 Synergy product video
What you need for a Synergy system, the features and the creative benefits.
Synergy Video
Flexible and Reliable Connection
We have replaced the previous DMX and CITP connection with our proprietary protocol, Titan Net. This allows for fully bi-directional communication, and great reliability.  All within a clear and intuitive graphical Synergy Settings UI.
Pull video surfaces already created in the Ai server into the control of the console, at the touch of a button.  Create new screen surfaces and layers in the Ai system from the Titan interface, and control them instantly from the console.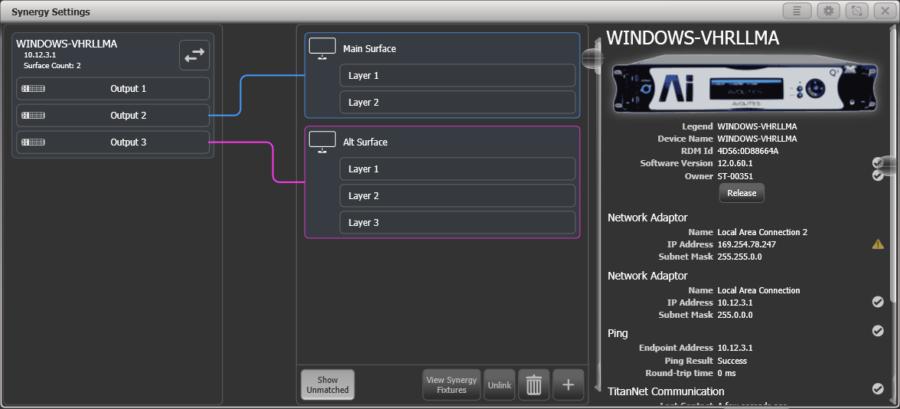 Attribute Control Built Around Media
Custom controls for media within the Titan Attribute Editor help to manage control of channels when programming video.  Thumbnails and effect parameter names are transferred to the console via Titan Net, and refreshed automatically as content is added.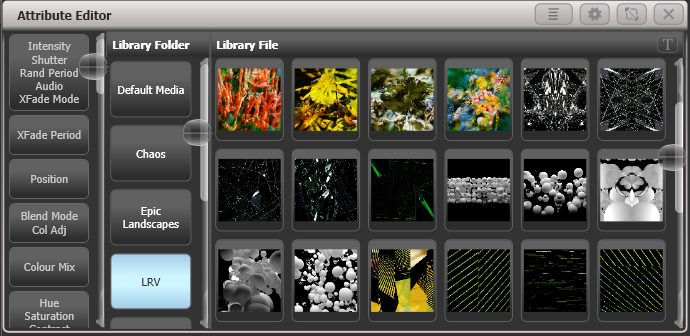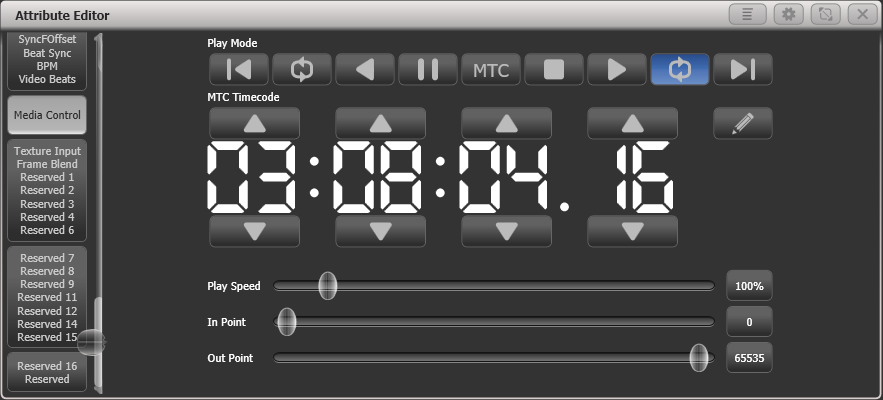 Video Multi-View
Bringing video into the console world effortlessly, Video Multi-View shows up to 6 different streams simultaneously for layer previews and screen fixture outputs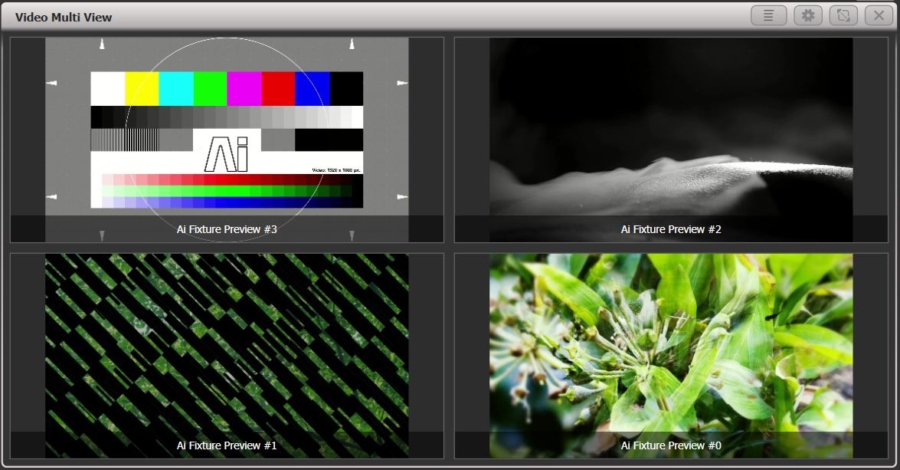 Media Browser
Because the media servers are often not with you at front of house.  Upload content from your console at FOH to any connected Ai server. Browse to the content on a USB stick, choose the server and bank to upload to and the content is transferred via the network to the server, and transcoded to AiM automatically as needed.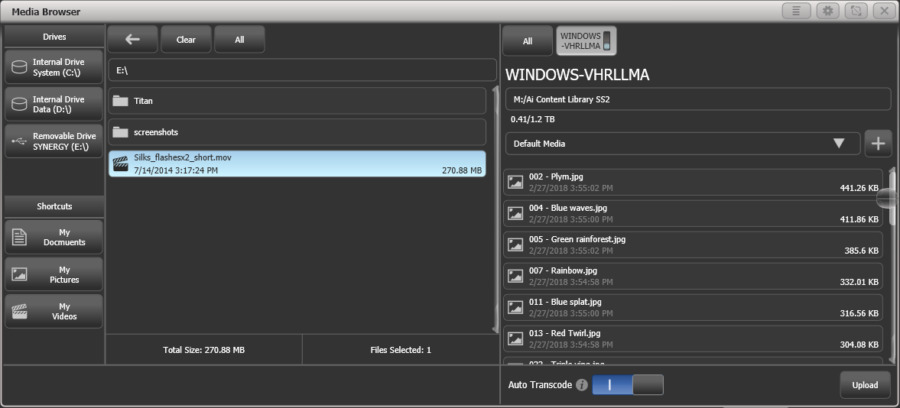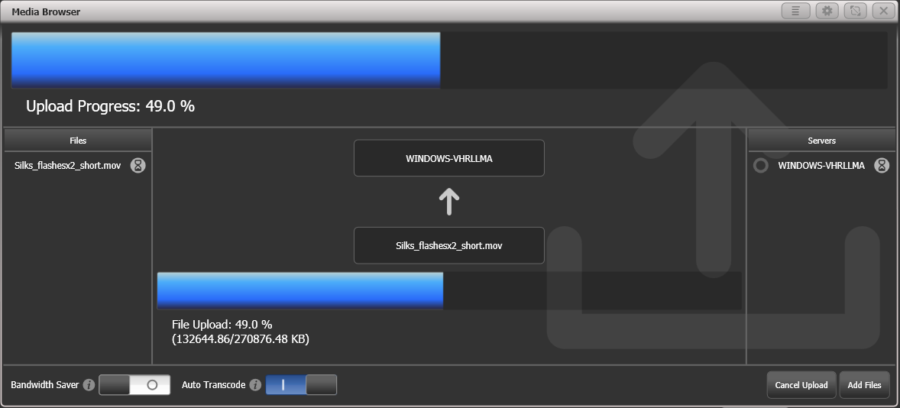 Pixel Mapping to Any Group of Fixtures
Using the already highly powerful Titan Pixel Mapper, a new 'Ai' element has been added. This allows video from any screen fixture in the connected servers to be mapped across any group of colour mixing fixtures. There are colour correction sliders available to adjust the output of LED fixtures to match screens, and the system offers smooth fading from video-source cues to traditional lighting cues.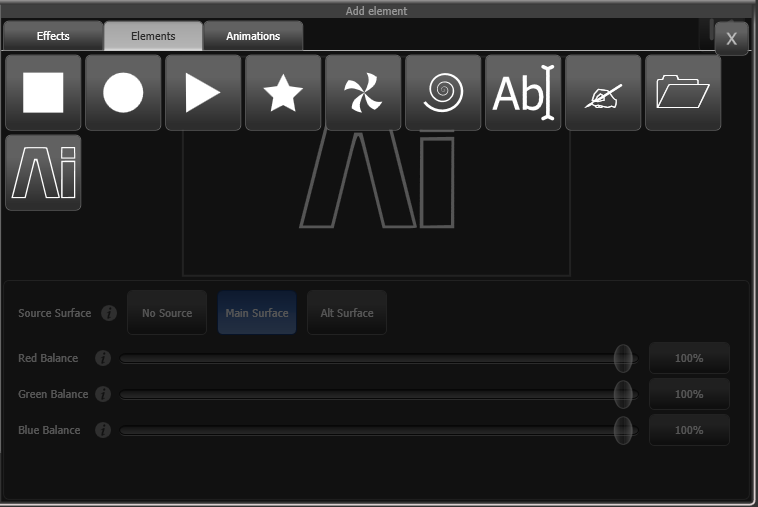 Powerful Layout Tools
Creating layouts for complex LED fixtures is simple in Titan, as all the information about positioning of cells and channel offsets is contained within the personality file. Video content can also be shown on the layout editor to assist with mapping.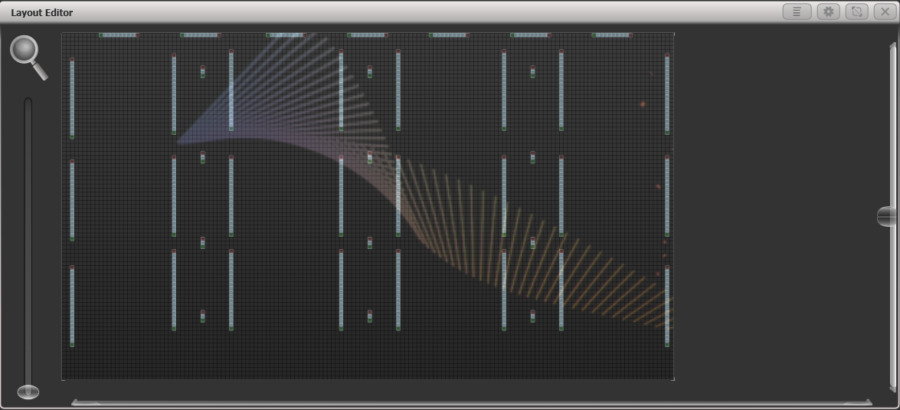 Professional Video, Professionally Integrated
Some other consoles come with basic media players which can map video to DMX fixtures, but you wouldn't use these to play video to LED screen or projectors for a real show, so the aim of unifying lights and video isn't really met. Media servers can also pixel map to fixtures, but creating the layouts and working out the correct DMX channels involves a lot of time and number crunching.