Limelite Design Service of Knoxville, Tennessee deployed a full Avolites Synergy system to meet the creative brief of the team at The Church at Sterchi Hills.
Andre Huff, of Limelite Design Service, explains the background of the project: "An existing client of ours, Second Baptist Church Clinton, adopted a small struggling church in Knoxville, the Church at Sterchi Hills.  I received a call from them informing me they are planning to build a new worship centre, and would I design the lighting.  At our initial meeting they said that their vision was for the entire back wall of the stage area (55′ wide and 20′ high) to be a giant video surface.  I immediately asked that the design and control of both the lighting and video should be handled by Limelite, to bring all visual elements seamlessly together."
Having experienced the creative benefits of using Avolites consoles and servers together on my last music tour, I knew this system was going to deliver the seamless visual experience my client was looking for
Andre Huff, Limelite Design Service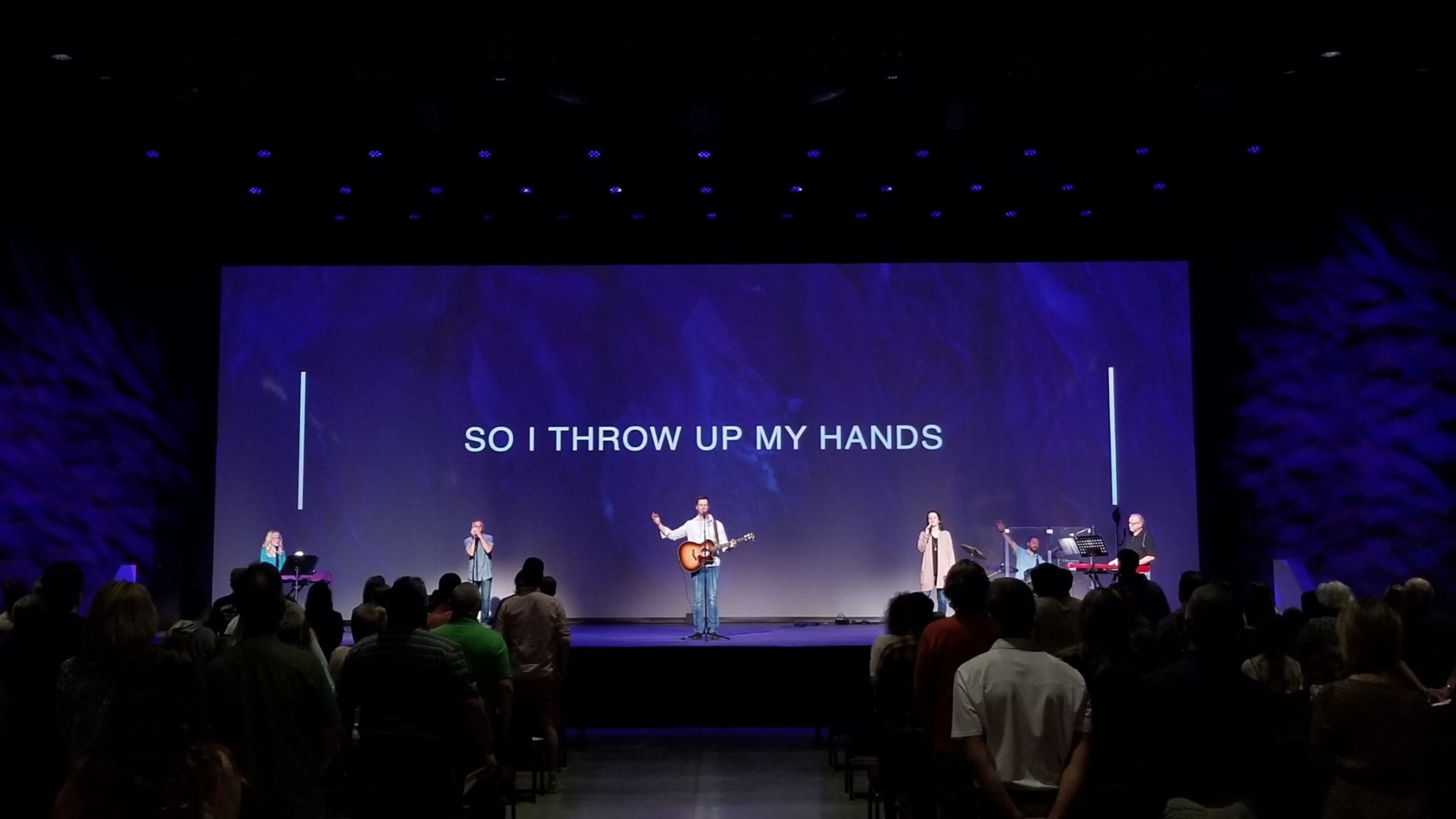 After investigating LED screen for the video surface and finding the cost prohibitive, projection was the way forward.  The final design utilised five 13K laser projectors hung in a portrait orientation to maximise coverage and brightness.  An Avolites Ai media server handled the blending and mapping of video through this custom projection setup.  The server also handled video feeds from Pro Presenter for song lyrics (via NDI) and from a camera switcher (via SDI) for imag-type looks.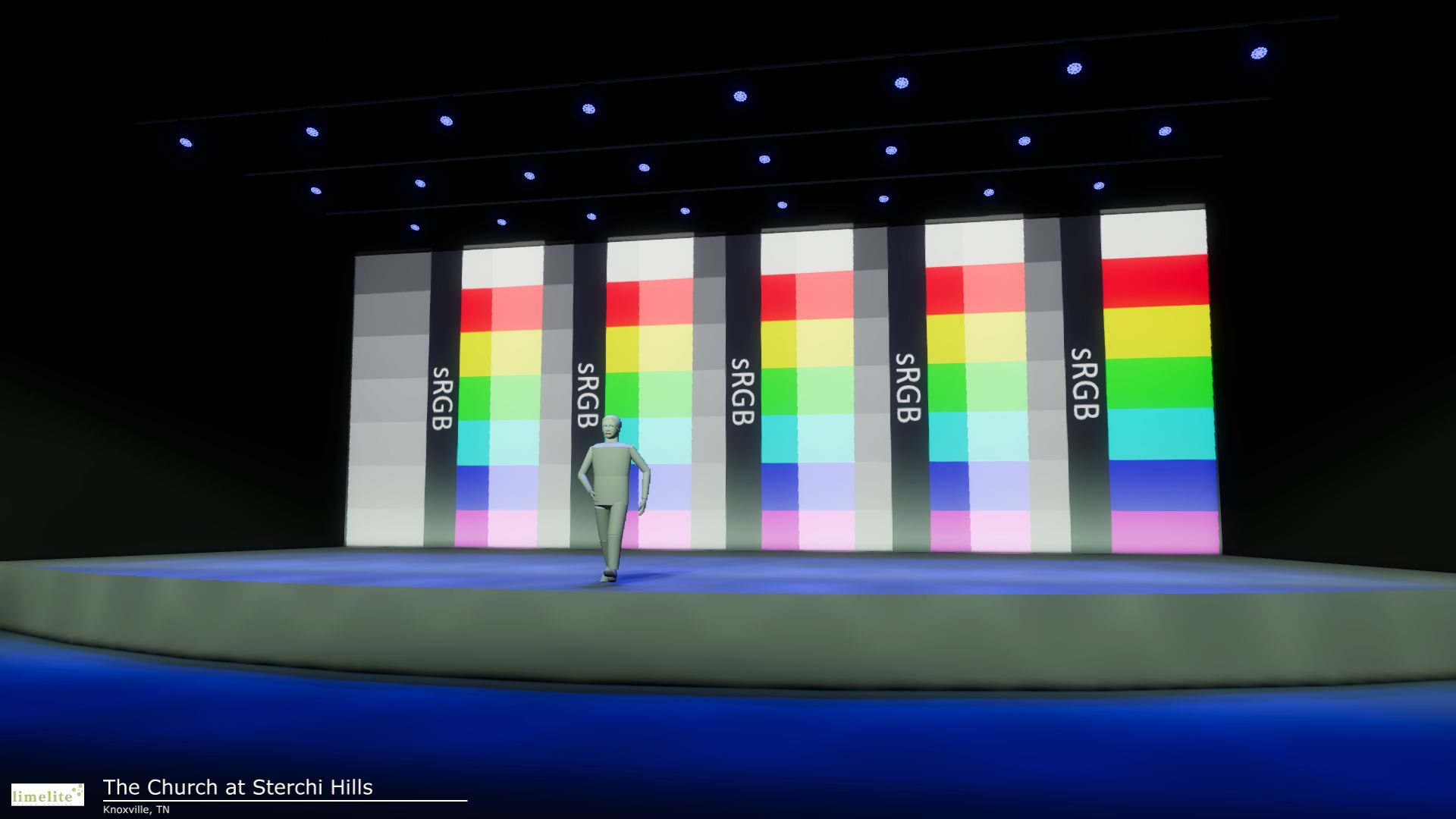 A total of 56 LED beam and wash lights provided flexible, discrete yet beautiful light, and these were all controlled by an Avolites Tiger Touch II console, which offers advanced creative programming via an intuitive and non-threatening UI.
Avolites Synergy was used to streamline the setup and programming of the media server, as well as allowing content to be uploaded to the server from the lighting console at front of house, and mapping any video content instantly through the lighting rig with no need for complex data merging.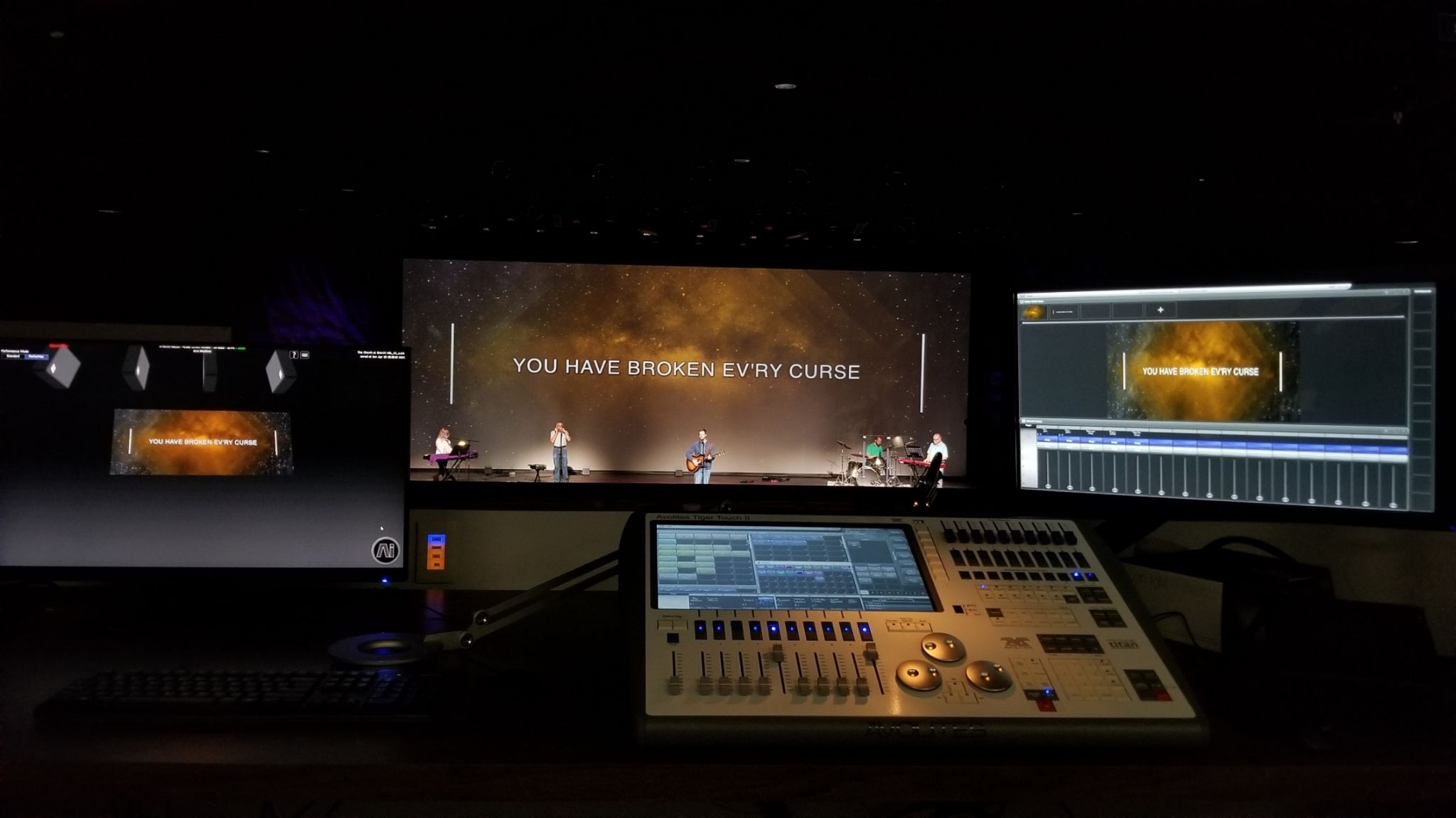 Kit List
1 x Avolites Tiger Touch II console
1 x Avolites Ai RX8 media server
5 x Digital Projection 13,000 Lumen Laser Projector
3 x Black Magic ERSA Cameras
1 x Black Magic ATEM switcher
38 x Mega Lite MB1 fixtures
4 x Mega Lite Spotbot 300 fixtures
28 x Blizzard Flurry Z fixtures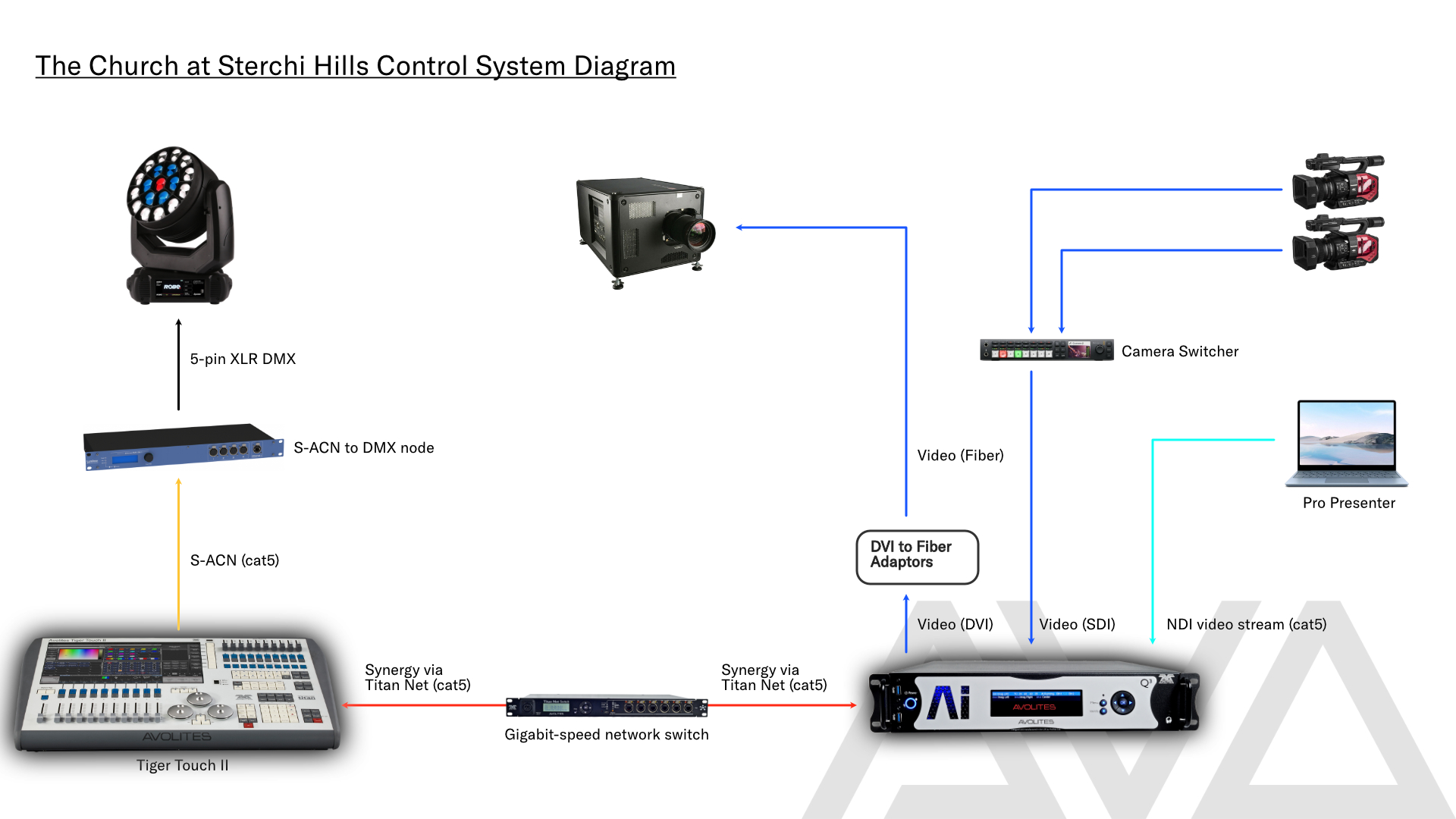 Design and Integration                Limelite Design Service
Additional video support             Visional