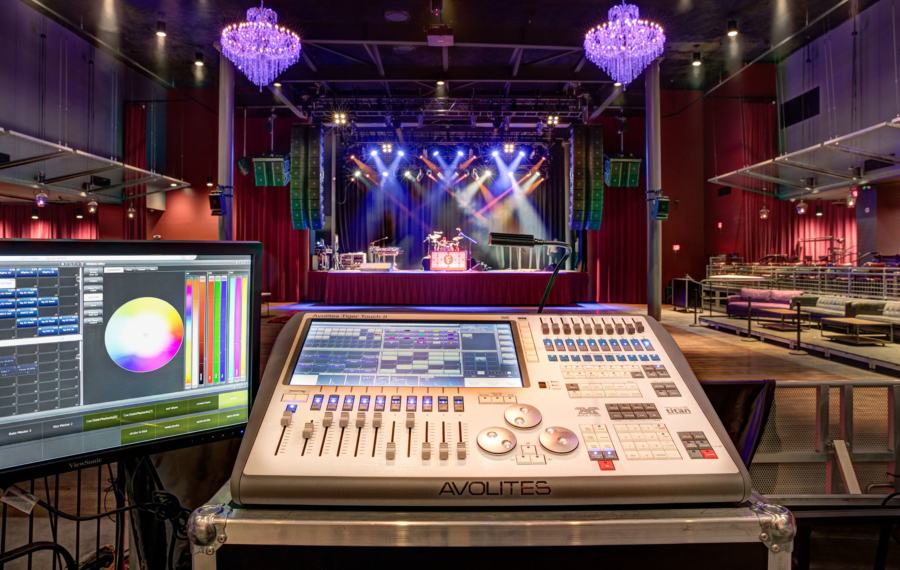 NEW ORLEANS, Louisiana – February 2019 — Even after this year's Mardi Gras festivities have come and gone, Harrah's Casino in the famous French Quarter will still be drawing in the droves to its latest dazzling spectacle: Fillmore New Orleans, Live Nation's Crescent City take on the iconic San Francisco music hall. The newest Fillmore, whose old-fashioned theater marquee is prominently located at the foot of Canal Street, is a spacious, state-of-the-art, 2,200-capacity entertainment venue that opened its doors in mid-February with back-to-back shows by Coheed and Cambria and Duran Duran, and has quickly set a new standard for live music clubs in the Southeastern US.
Decked out with signature Fillmore nostalgia—including the classic chandeliers—the new second-story, 22,000-square-foot venue also features aesthetic nods to NOLA, including recycled wood and wrought iron. On the much more shiny and modern end of things, however, the club is also now home to a new Avolites Tiger Touch II lighting control console, installed by Knoxville-based Bandit Lites.
Live Nation is using the Tiger Touch II in several of its Fillmores, House of Blues clubs and select theatres, including New York City, San Antonio and Detroit, and the lighting directors - like Austin Dominique, who is LD at the Fillmore New Orleans - absolutely enjoy it
Dan Shartoff, SVP Production, Live Nation Clubs and Theatres.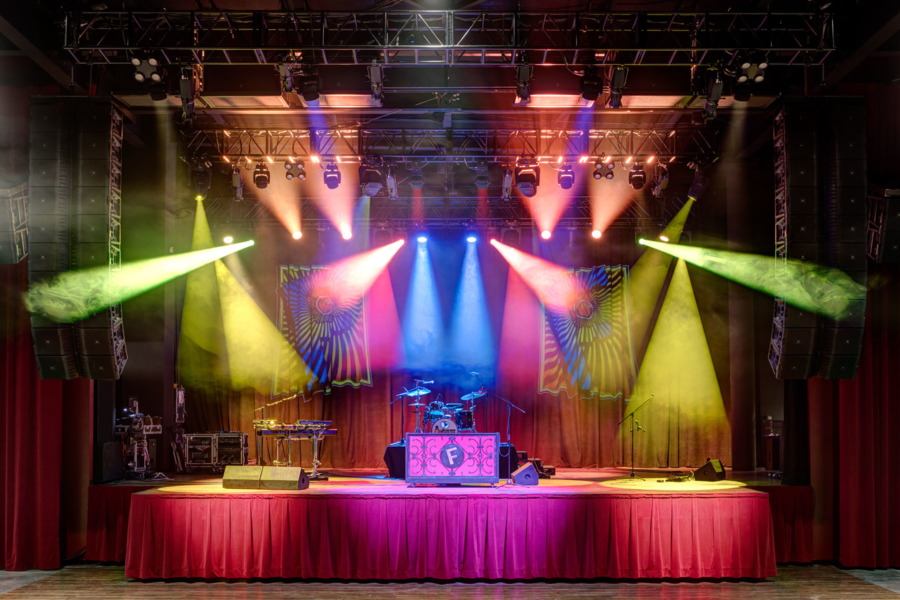 Schartoff notes that they appreciate the power, flexibility, and packed feature set that the compact Tiger Touch II offers. Among these are the powerful Keyframe effect engine, pixel mapping, flexible fixture exchange, SMPTE timecode support, all included with the very latest version of Avolites' powerful Titan v11 software.
"With our Tiger Touch II, lighting designers can react quickly during the course of a show, and they can intuitively mix and create scenes on the fly," adds Schartoff. "Plus, the fader wings are optional, so users can work on a surface that's best suited to the way they want to work. And we've gotten unwavering support from Avolites, both here and in the UK. It's a great piece of technology from a great company to work with."
Although it only just opened, the Fillmore New Orleans has given this music-destination city the ideal mid-sized performance space that the touring circuit previously lacked. And with a diverse roster of top artists like Foo Fighters, Garbage, The Cult, STS9, Ice Cube, Kacy Musgraves, Willie Nelson and many others all scheduled to perform there in the coming weeks and months, Live Nation has guaranteed something for every music lover.
For more details on the new Fillmore New Orleans, visit www.fillmorenola.com. Bandit Lites can likewise be found online at www.banditlites.com.