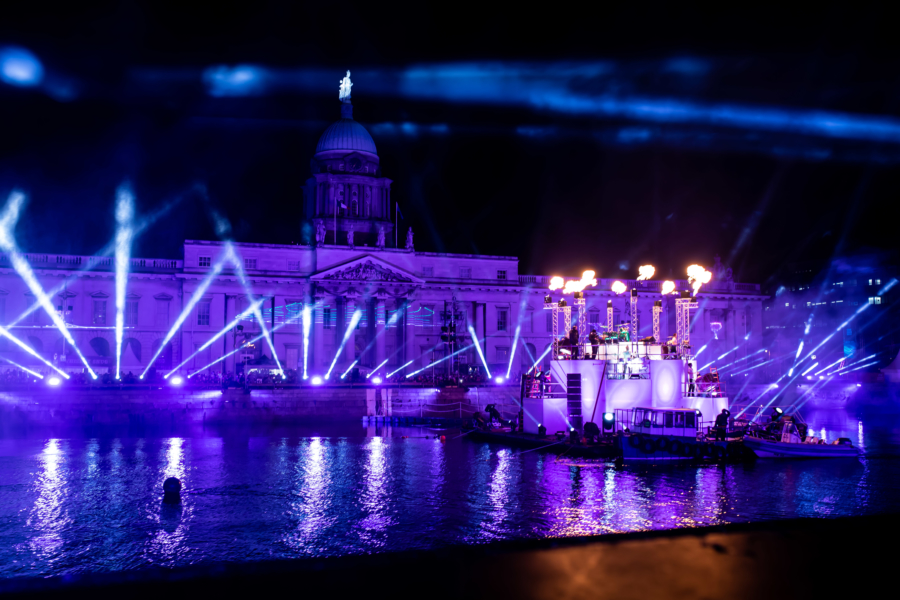 More than 40,000 people enjoyed the New Year's celebrations in Dublin, with millions watching live TV coverage of the 'Midnight Moment'. This was billed as a 'dazzling lighting spectacle' featuring a 'thrilling choreography of lasers and aqua beams'.
"My brief for the event was to light up the sky and surrounding areas of Custom House Quay in Dublin city centre. The lighting needed to be dynamic, original and totally in-sync with the six-minute music piece that played at midnight," says Kilmurry. "I pre-programmed to timecode, using Capture and a Tiger Touch II at home before the event – there were about 300 cues in six minutes!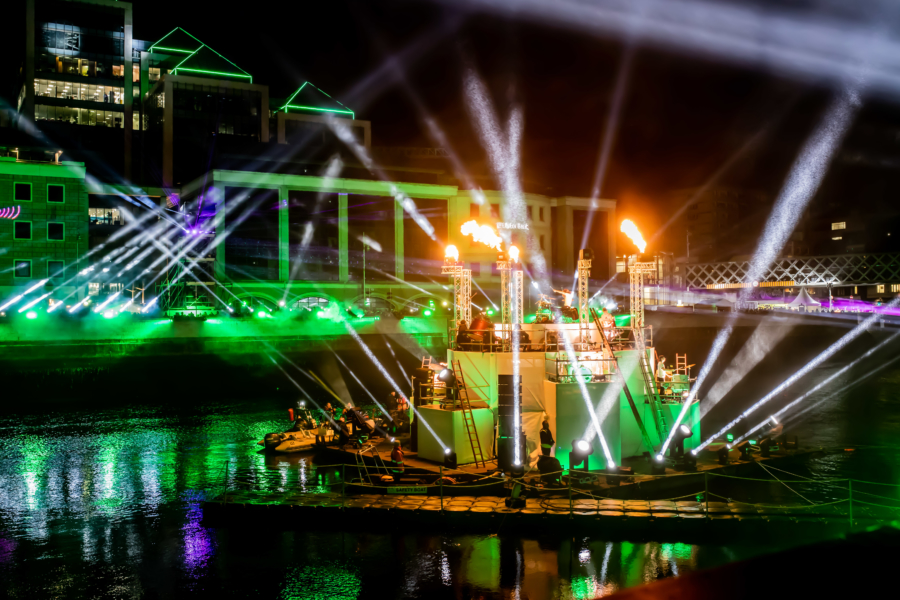 "I was really impressed with the timecode features in Avolites' Titan operating system – the timecode learning really saved me so much time, and the fact you can run infinite cue lists from the same timecode input. I had around eight cue lists running consecutively and over 300 cues and every time the timecode playback system triggered the show ran absolutely flawlessly.
"The Key Frame Shape generator is also incredibly powerful, especially when you have 80 movers lined up along a river, you can get some really beautiful effects."
Both Tiger Touch II consoles were supplied by Production Services Ireland, with Ciaran Donnelly serving as Project Manager. As the site was so large, Kilmurry positioned one Tiger Touch II on each side of the river, networked so they could both be used at the same time, editing and updating palettes.
"We also had a router on each side of the river, enabling me to use the Titan app. This meant that I could walk along the river and see positions from different angles and update the console from the app on my phone," Kilmurry continues. "To be honest, the job would have been very difficult if it wasn't for the mobility the app provided."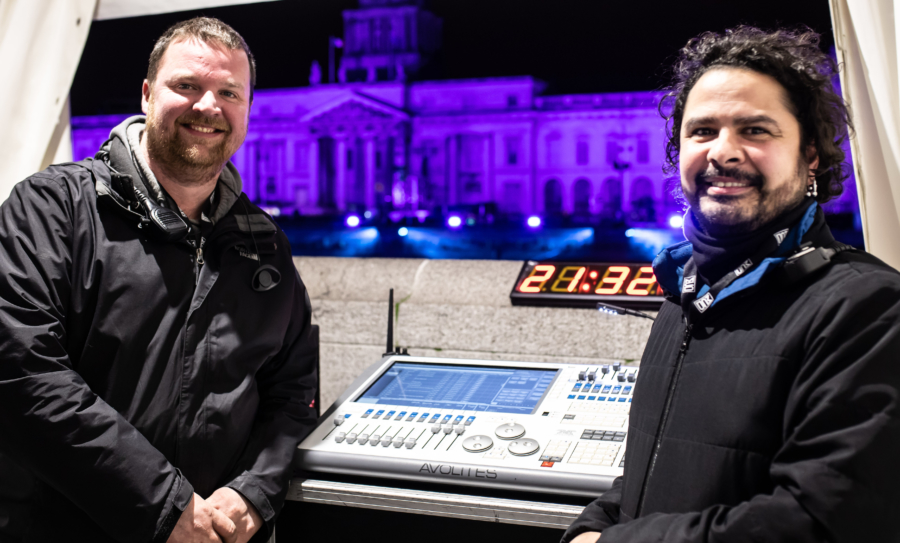 Kilmurry's rig consisted of 80 x LightSky AquaBeams, 80 x SGM P5 LED, 30 x CLF Ares, 60 x CLF Yara, 20 x Prolights Panorama IP Airbeam, 10 x 3k AO Searchlights, 12 x 4k AO Searchlights.
In the run up to the Midnight Moment, organisers staged a 'Countdown Concert' featuring Dublin-based platinum selling artist Gavin James, Ireland's own Hudson Taylor band, and rockers Inhaler.
Kilmurry also designed the stage lighting for the live music elements of the show, specifying an Avolites Arena console for in-house and band operators to control a rig mainly made up of Robe BFMLs, Pointes and Spiiders, supplied by Just Lite Ireland.
Images © Emma Synott