Avolites teamed up once again with MA Lighting and MADRIX at the Prolight and Sound show in Guangzhou in February 2019 to ensure that counterfeit products were not being solicited during the show.
Koy Neminathan – Sales Director for Avolites, Franco Zaghini – Director of Business Development for MA Lighting International and Christian Hertel – Sales Manager for MADRIX worked closely with the IP office based onsite at the exhibition hall to ascertain which companies were infringing patents and copyrights.
The process of identifying the perpetrators, once patents were recognised, was executed effectively and the team from Prolight and Sound visited many exhibitors who were infringing the patents. Those who were blatantly advertising and soliciting any Avolites, MA or MADRIX product were asked to either remove or dispose of those materials. Over 15 stands were targeted and many of them were known counterfeit manufacturers and resellers of whom were repeat offenders.
Avolites, MA Lighting and MADRIX have taken major steps in furthering the protection of their software, however, the action taken at tradeshows by all three companies will continue with the assistance of the tradeshow organisers.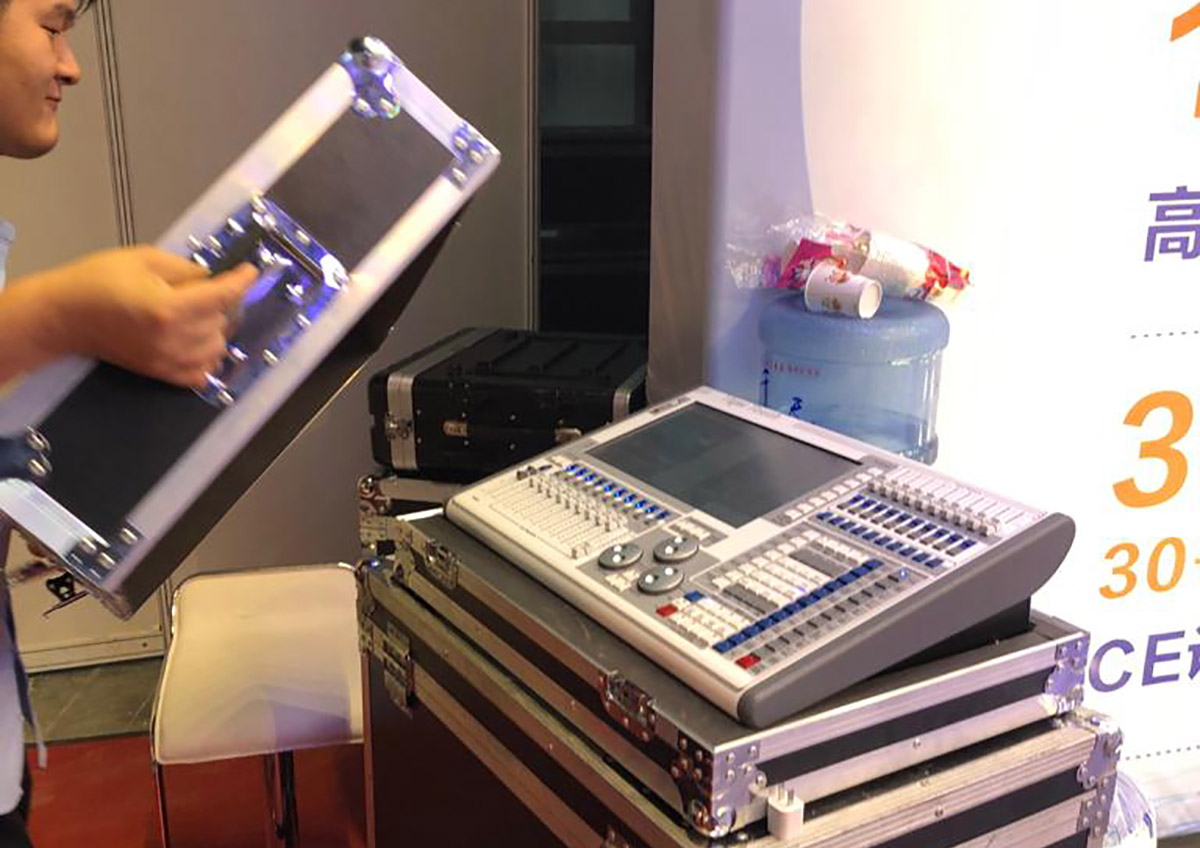 Koy Neminathan states "We, as a collective, will continue to work closely with the organisers of these exhibitions from around the world to stop the promotion and sale of any counterfeit products. We are also reaching out to our industry's governing bodies for advice and with other major manufacturers interested in joining forces with us we will only get stronger as an 'Alliance'.
The 'Alliance' also attended the GET Show in Guangzhou in May 2019 and continued to ensure that a zero tolerance policy was taken at the tradeshow. This time joined by Sebastian Wissmann from Madrix. The support by the show organisers was as consistent as the previous year as counterfeit manufacturers and resellers were asked to remove all infringing products and soliciting brochures and posters. However, this year proved to be even more successful as exhibitors using counterfeit products to solicit their fixtures were also asked to remove or cover up their products. This resulted in many more stands being forced to think about finding a 'genuine' solution for next year.
With Arkaos and ETC interested in joining the 'Alliance' too it is set to become more of force to be reckoned with.