PHOENIX, Arizona – November 2020 – When the global pandemic completely shut down the entertainment industry back in mid-March, Chris Brodman and Cody Lisle, the principals of Phoenix-based LIT Lighting, were faced with two choices: do nothing and simply wait, or hit the drawing board with their crew and make plans to adapt and retool. Quickly choosing the latter option, the Phoenix-based lighting company established LIT Live, a series of live streamed concerts that has allowed its staff and clients to continue doing what they love in an environment that is in compliance with current safety protocols.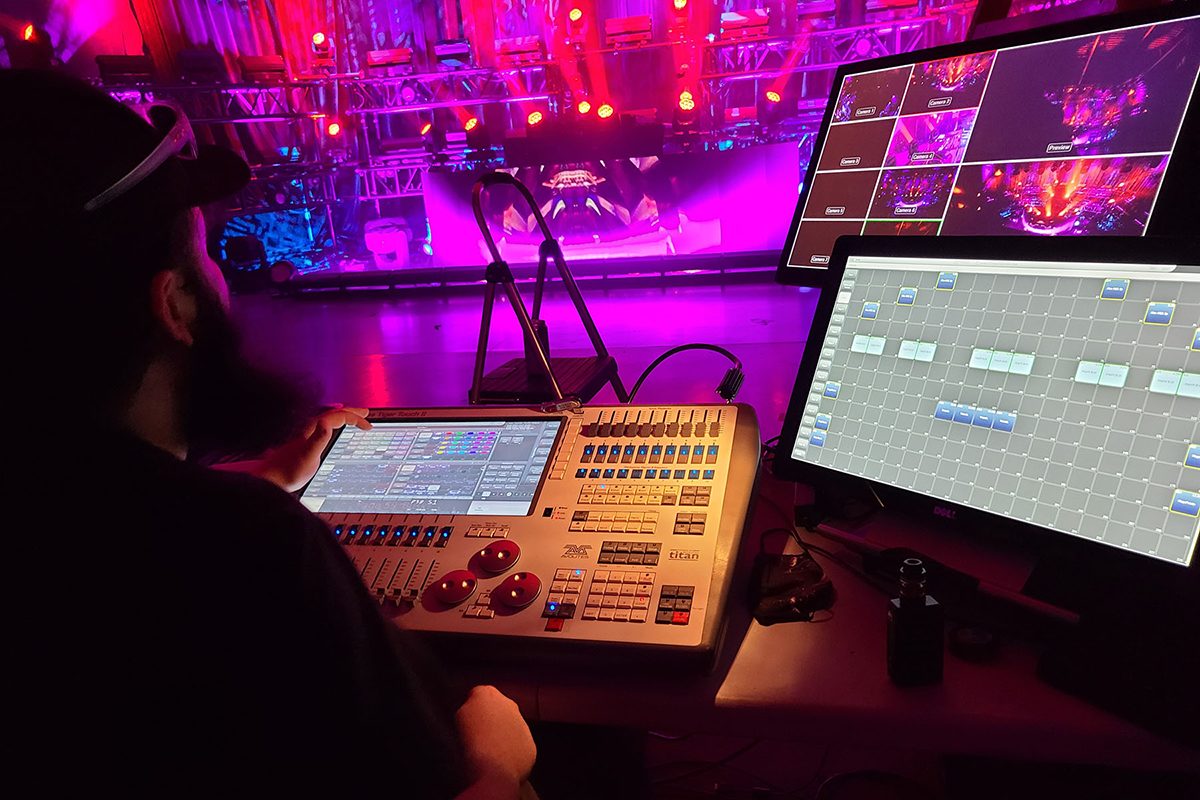 The team moved fast, converting part of LIT Lighting's warehouse into a studio with a 40×30-foot fully-equipped audiovisual stage, and by March 27 the crew was able to host its first show by the local band Hollywood Slasher, which was streamed out live to a concert-hungry audience sheltering in place via TwitchTV, Facebook, and YouTube. In the eight months since then, LIT Live has live streamed performances from dozens of acts of numerous genres—from rock, pop and country to rap and EDM—some of which have been publicly streamed for free while others have been private shows paid via ticketing.
Although most of the acts have been local, Brodman points out that they're not skimping on any of the production elements, deploying more than 130 fixtures—spots, washes, blinders, bars, and other formats—much of it flown from 30-foot spans of truss at FOH, midstage and upstage, plus ladder and boom towers flanking the stage on three sides. And controlling the entire setup has been an Avolites Tiger Touch II lighting console, running Titan v13 software, occasionally paired with a Titan Mobile Wing for additional handles and control.
"The Tiger Touch II was our first choice of console for this project because of its ease of use and compact size as well as its processing power and Keyframe effects engine," notes LIT Lighting LD James Simpson, who has been manning the console for a number of the shows. "The Tiger's ease of use allows us to have lighting designers of all skill levels come in and educate themselves in a time where virtually no other opportunities to do so are available. The lighting rig we are using is highly dependent on multi-cell fixtures; therefore, the Tiger was the obvious choice because of its superior ability to handle and program high-quality effects for those fixture types. Plus, we appreciate the console's ability to easily drive upwards of 20 universes of DMX over streaming sACN to our racks of nodes."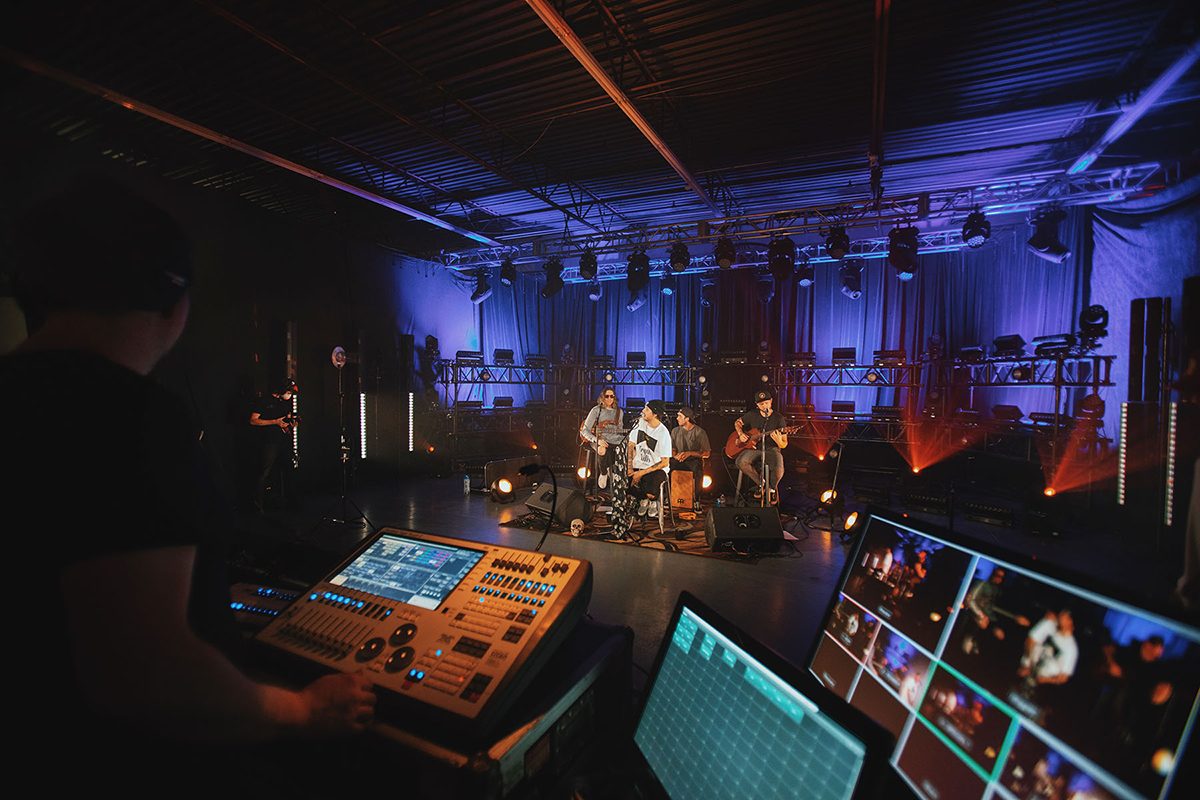 According to LIT Lighting LD Cullen Noon, some of the visiting LDs that have come in have busked their LIT Live shows on the Avolites console, while others have set up cues. "Our LDs are utilizing the built-in Visualizer to PreVis their shows from home, but the choice to busk or cue list is highly dependent on the amount of time available to program before the set," he says. "Some of our clients have been booked far in advance and others are very last-minute. We always want to produce the best shows possible, so when we have the time, we prefer to cue list. The Titan software allows us the versatility to do both but is superior in that the time it takes to put together a busk show is much less than other manufacturer's consoles. The ability of the Titan software to create organized and intricate cue lists as well as its tracking system allows us to create the cleanest possible show for our viewers." 
Although the LIT Live shows haven't as of yet generated significant revenue for LIT Lighting—and most of those proceeds have been directed to the employees and industry organizations that desperately need them—Cody Lisle still describes the program as a success. "This whole experience has been very positive on all fronts: the artists love being able to play again, the crews continue to hone their skills, and the audiences get to enjoy watching and sometimes interacting with the bands," he shares. "We've gained a large following, in part due to the standards we set forth for ourselves and in the quality of our streams, and Avolites is a key ingredient of that formula." 
Brodman agrees: "I and several of my longtime crew members grew up on Avolites while working for Creative Backstage, where we used Azures, Pearls, and Sapphires. The first Avolites console I purchased for LIT was the original Tiger Touch in 2011. We now own four Tigers, one Quartz, five Titan Mobiles, and four T2 systems, and have sent them on tours and shows around the world. Avolites has always been our 'go-to' for reliable hardware, software, and impeccable customer service, and they've really helped grow LIT Lighting into who we are today and where we're heading for tomorrow."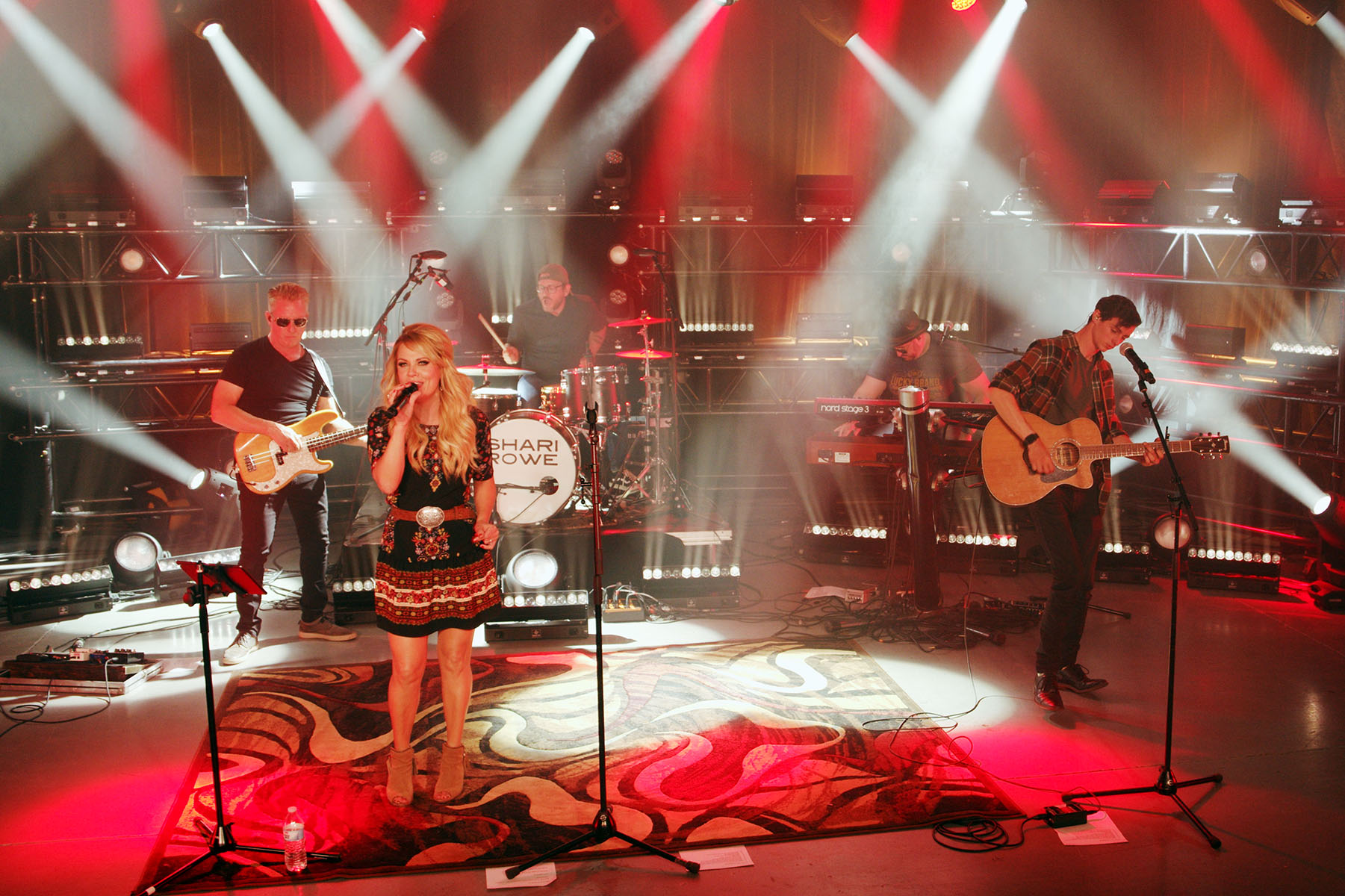 For more details on LIT Live, visit www.litlighting.net/lit-live-studio.