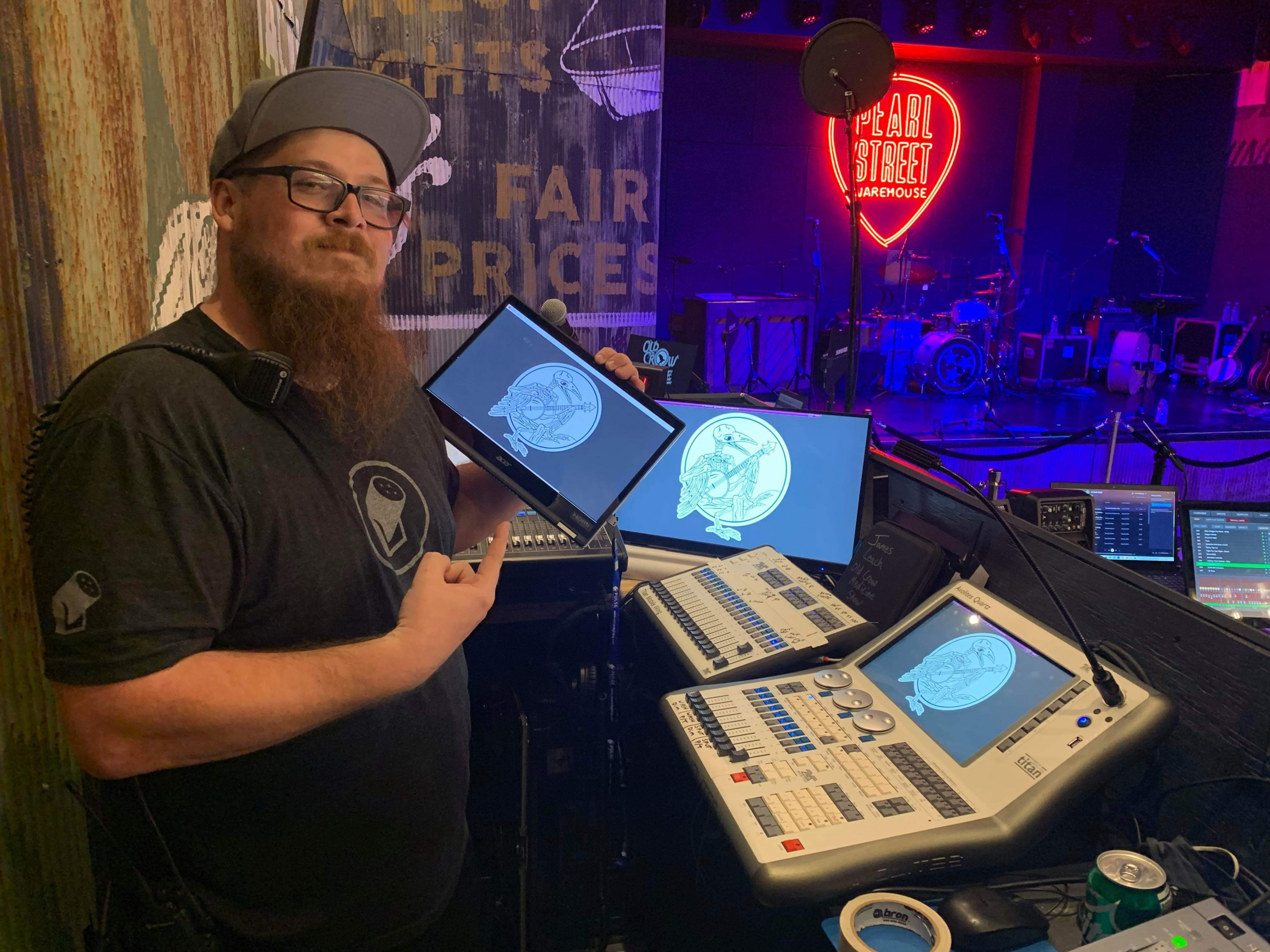 James Leach was studying music at Northwestern State University of Louisiana when he became interested in audio and live productions. After graduating, Leach's previous Protools professor, Pat Divietro brought him onboard as the sound engineer at the local Casino where he was Head of Entertainment.
It was here that Leach was introduced to his first Avolites console, the Quartz, that was the house desk at the Casino. With the encouragement from his boss, Leach got behind the desk with three weeks to prepare for a live show in the casino. Using Avolites Youtube tutorials and with the help of the Avolites online community, Leach was ready for his first live performance with Rick Springfield,.  Although he now refers to it as a "passable" show, this was the first inkling that this was something he knew he needed to pursue further.
Leach headed to New Orleans for a local training with Avolites' distributor Group One to improve his console knowledge and network with more Avolites programmers and over the next year, grew to love lighting even more. He found using the Avolites software to create in 3D space and design impressive looks for live performances was really where his passion lay. Still working at the casino, he knew he wanted to continue to improve his skills and aim for the exciting world of touring.  To motivate him, his boss at the casino told him that if he was still working there in 3 years, he would fire him! With this "threat" looming overhead, Leach decided to take the plunge and head to the UK to visit the Avolites HQ and become a fully accredited programmer.
Leaving the US for the first time, Leach arrived at Heathrow airport with a phone with no reception and no idea how to get to his hotel! After finally arriving safely at his destination, Leach threw himself determinedly into training. Completing the 4 day Level 1 and 2 course, he passed with flying colours and became listed as an accredited programmer on the Avolites website.
On this trip, Leach did what any London tourist should do, and made a visit to the local pubs with the Avolites team. On one of these outings Stephen Baird-Smith, Sales Manager at Avolites, put him in contact with Mikey Cummings of Pulse Lighting in Nashville. Baird-Smith knew that Cummings was looking for talented Avolites programmers and knew Leach would be a great fit for the team.
Fast forward to 2022 and Leach is working full time for Pulse Lighting, currently on tour with Old Crow Medicine Show. He's also looking at TV and broadcast work after being spotted on the Avolites website. Avolites are very excited to see where James goes next!
Find out more about Avolites training here: https://www.avolites.com/support/avolites-academy-titan/