KNOXVILLE, Tennessee – December 2020 – Since 2009, Knoxville, Tennessee's Big Ears Festival has firmly established itself as one of the world's most diverse and ambitious music festivals. Consistently curating an eclectic lineup of avant-garde jazz, classical, indie and experimental artists—and drawing an equally unique and sonically adventurous crowd from around the globe to appreciate these acts—Big Ears has staged six critically-praised festivals since its first one more than a decade ago.
However, like nearly every other live event in the past ten months, the eagerly-anticipated March 2020 Big Ears Festival was canceled due to the COVID-19 outbreak. But that didn't stop festival organisers from streaming a few virtual concerts in October and December, including Minneapolis-based jazz trio The Bad Plus performing at the Bijou Theatre, which used its own Avolites Titan Mobile and Wing to create the right lighting mood for the recorded and streamed show.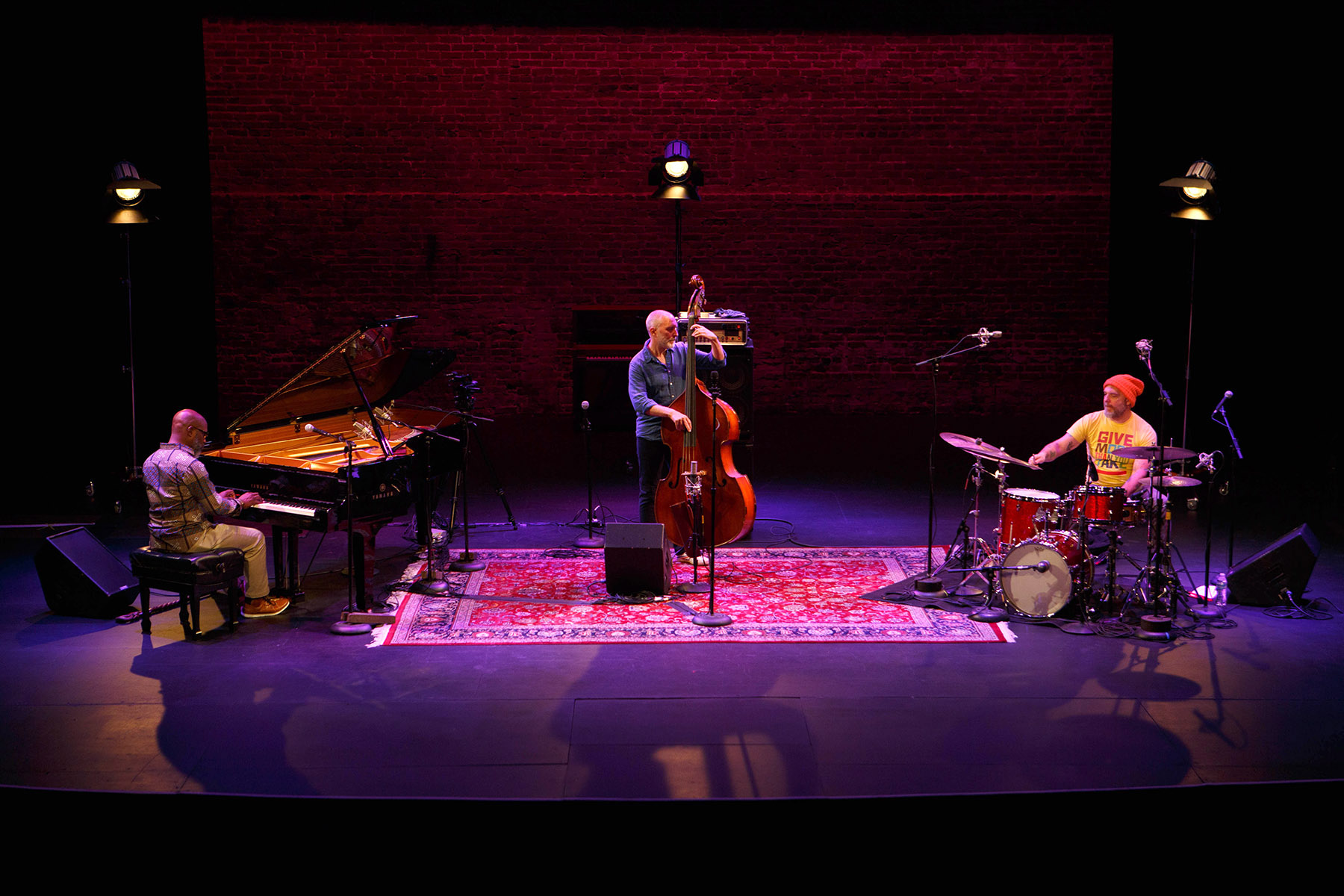 "With this show, they were looking for a fairly static look for the whole performance," says Lee Hamby, who has dually served as Bijou Theatre's technical director and lighting director for the past ten years. "Matt Caldwell, our video director, brought in three six-inch fresnels on stands and four mini-fresnels, all positioned behind the band to help frame the setup, and we ran them at around 10 to 15 percent to just give a slight glow."
For colour, Hamby programmed the theatre's 26 truss-mounted LED wash lights to provide an alternating mix of purple and magenta, each run at 50 percent, while ten Par 64s served as the main down lighting fixtures at 33 percent "to give us the nice warmth that 64s give," he says. Four moving yoke spot luminaires were also used as key lighting, run at 50 percent and 3200k. For front lighting, six of the venue's 14-degree ellipsoidal reflector spotlights illuminated the three band members, while additional LED profile fixtures delivered the high side lighting at various low levels.
"The lighting for The Bad Plus show turned out really nice as it hit the mood they were going for, which was a general work light look with house lights on," says Hamby. "The band set up in the round so we could also get shots of the empty seats to show the reality of concerts amidst COVID."
Prior to 2020, Hamby notes that the Bijou Theatre hosted approximately 150 events a year, not including rehearsals and pre-show set up days, and that 85 percent of those didn't bring in their own lighting equipment or LD. Therefore, as a general rule, the venue's Avolites Titan Mobile controls the lighting look for most shows—and has for years.
"We acquired our Titan Mobile in May of 2012 and it's a been a true workhorse and joy to use ever since," he recalls. "The Bijou had received a local grant to go green back then, which allowed us to purchase some LED fixtures, so we needed a flexible yet budget-friendly console to control them. Brad White [Group One Ltd.'s national sales manager for Avolites] was very helpful in demoing the Titan Mobile, and after seeing and using it, we knew it was a perfect fit. Its intuitive layout and logical flow for patching, programming and operation makes it so fast and easy to cue shows and tweak playbacks. And every new version of Titan software we've upgraded to has given me more and better tools for improving our shows. We also eventually expanded our Titan Mobile with the extra fader Wing unit in 2016 and it was really nice to find how much it helped improve our busking speed and quality."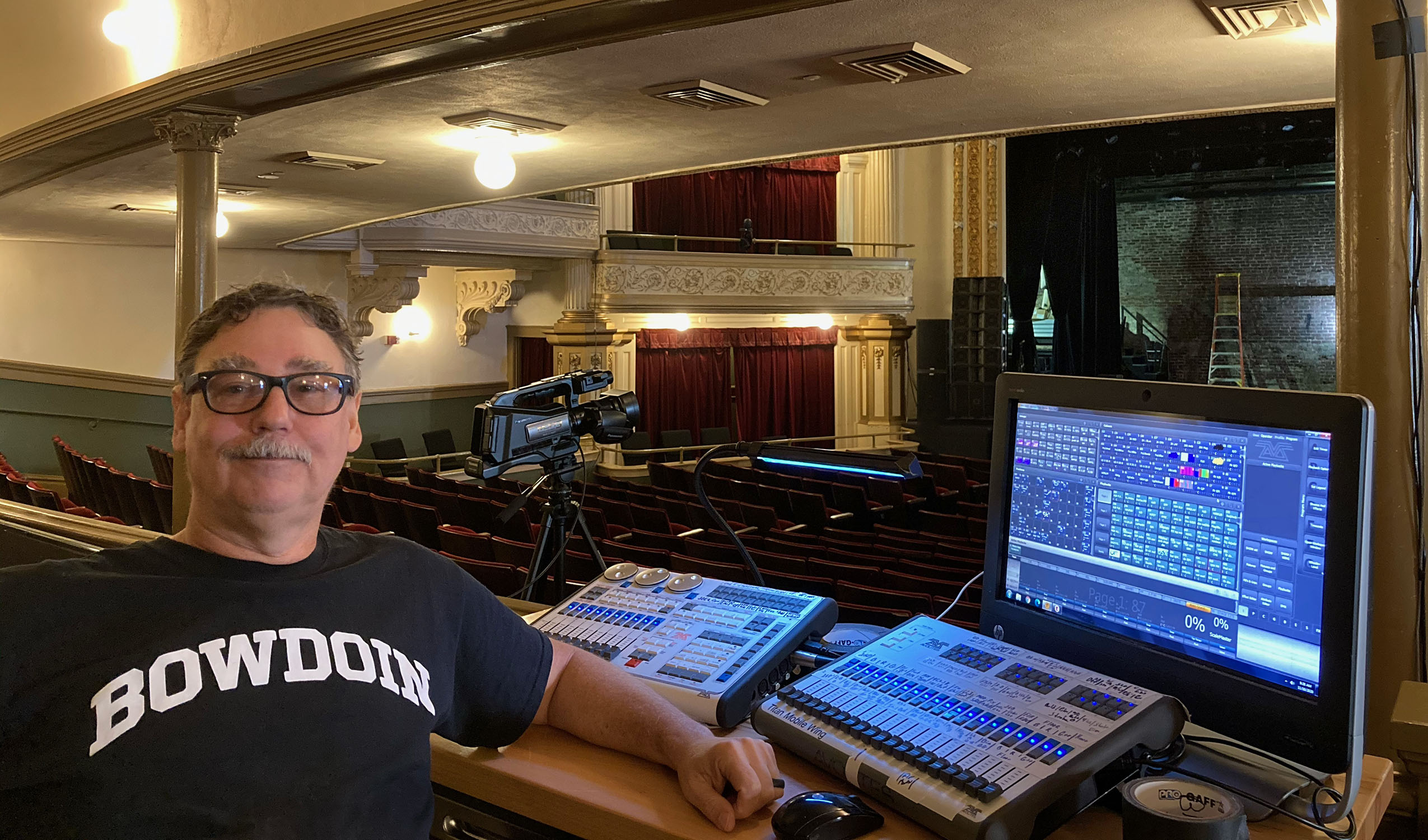 Although it's still uncertain as to when the next "normal" Big Ears Festival will take place, Hamby says that the Bijou Theatre and its Avolites gear will be ready. "The Bijou is always one of the more heavily booked venues for the festival due to its acoustics and size—everyone loves playing here, and the Avo is totally a perfect fit for all the genres and changeovers with little to no prep time. One act may be a DJ who likes random strobing throughout their performance, while the next might want a very subtle, slow change in colors, and the next may want specific cues and areas of focus. Whatever the artists have wanted to see here, we've always been able to deliver the right looks thanks to Avolites."
To watch the video of The Bad Plus' 2020 Big Ears performance at the Bijou Theatre, visit www.bigearsfestival.org. The theatre's home on the web is found at www.knoxbijou.org.