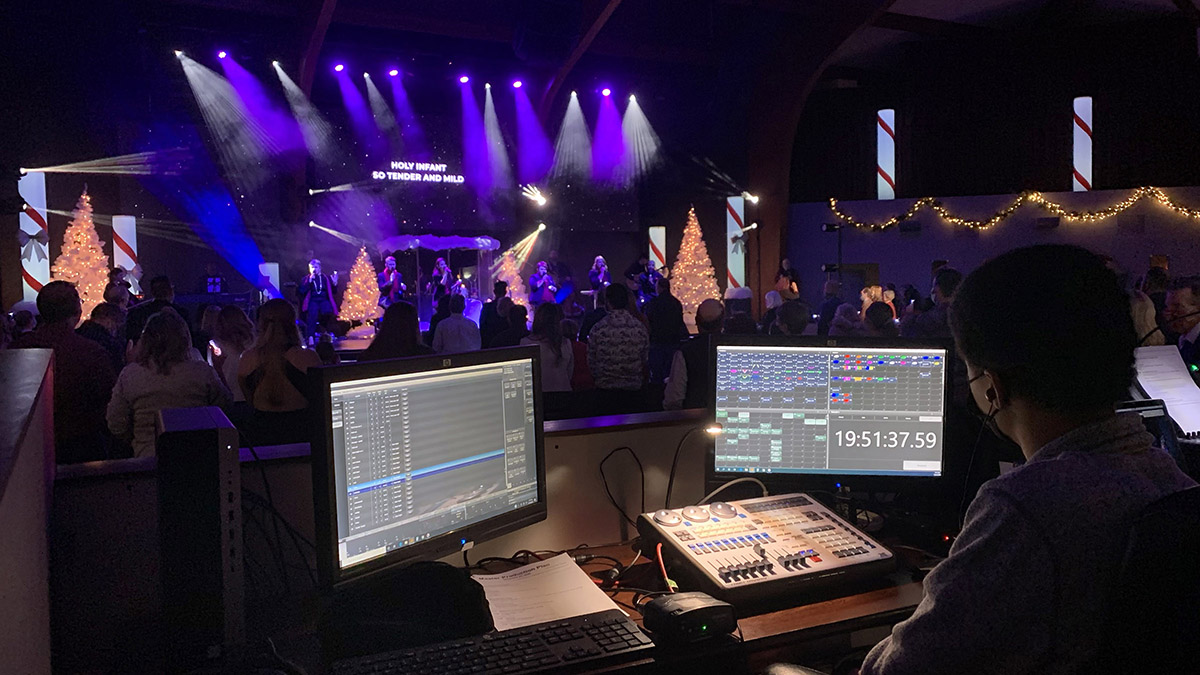 TIPP CITY, Ohio – January 2021 – Silicon Valley isn't the only place to find technology's leading edge these days. Tipp City, Ohio, a suburb 13 miles north of Dayton, is home to Ginghamsburg Church, one of the world's strongest advocates for technological change in worship through the 1990s and a modern-day example of leading-edge online ministries.
 Founded in 1863, Ginghamsburg Church now reaches thousands through multiple campuses, including online, and continues to be a champion for church "media reformation," a movement to incorporate video, onscreen graphics, creative lighting, storytelling, and other audiovisual elements into worship services to create a multisensory worship experience.
 That's something that Avolites has been a part of, as illustrated by the two Titan Mobile lighting control consoles and an Ai Q3 Server that were used in conjunction with Avolites' Synergy software for A Ginghamsburg Christmas, a major Christmas Eve event streamed via YouTube, Facebook and the church's own website, broadcast on local CW and NBC affiliates, and performed live at the church's main site.
 "I've been a fan of Avolites for years—you could say it's in my blood," says Tom Sellars, a veteran of live and broadcast production and the lighting designer for A Ginghamsburg Christmas, which was recorded for streaming and broadcast on November 14 and later performed live five times on Christmas Eve at the church, for socially-distanced audiences of 300 people each. "For both the taping and the live events, the Avolites gear worked flawlessly."
 Sellars, who worked on the project with a team that included his wife, Shannon, the church's digital content manager, and worship and music ministry director Chris Wingfield, says the ability to have a complete Avolites ecosystem on hand greatly enhanced the workflow and the creative aspects of the production's lighting and video, which encompassed a range of high-end products and systems from Martin, Chauvet, ADJ and NovaStar.
 For instance, he says, he was able to move video files from the Titan Mobile lighting control consoles—one owned by the church and one owned by the Sellars, linked by Avolites' multi-user networking capability—seamlessly between them and the Ai Q3 Server. The Titans' feature sets, including Quicksketch labeling for channel personalization and building effects with Key Frame Shapes, allowed him to focus on being creative instead of on the mechanics of the event.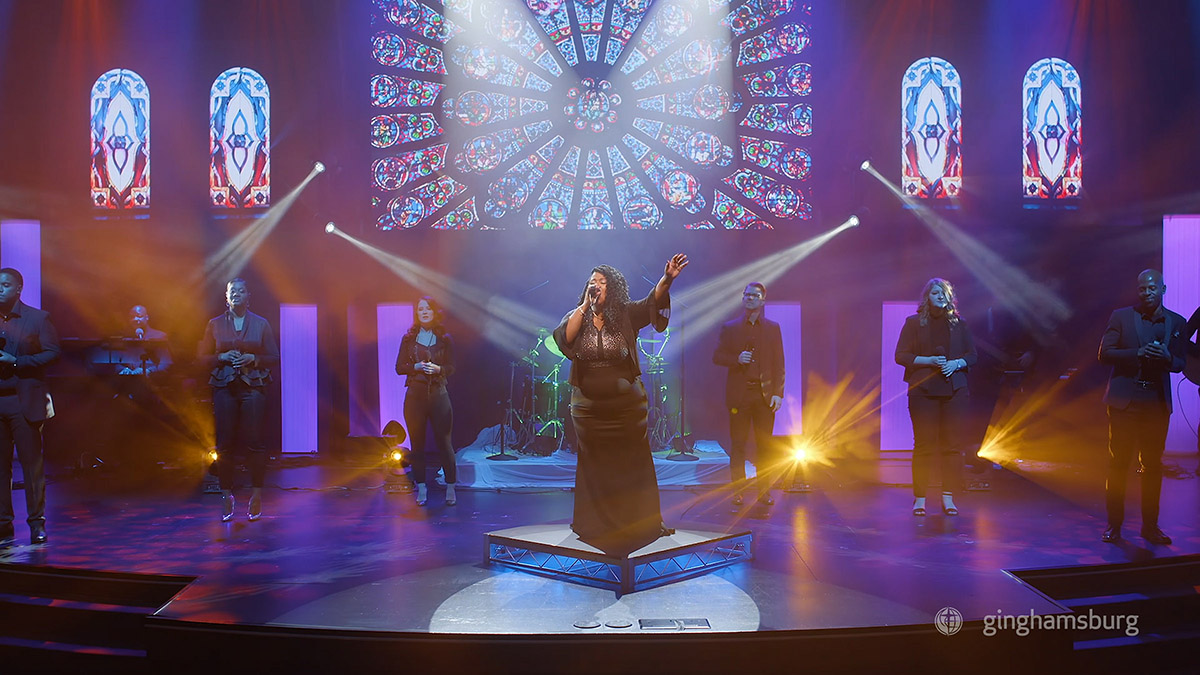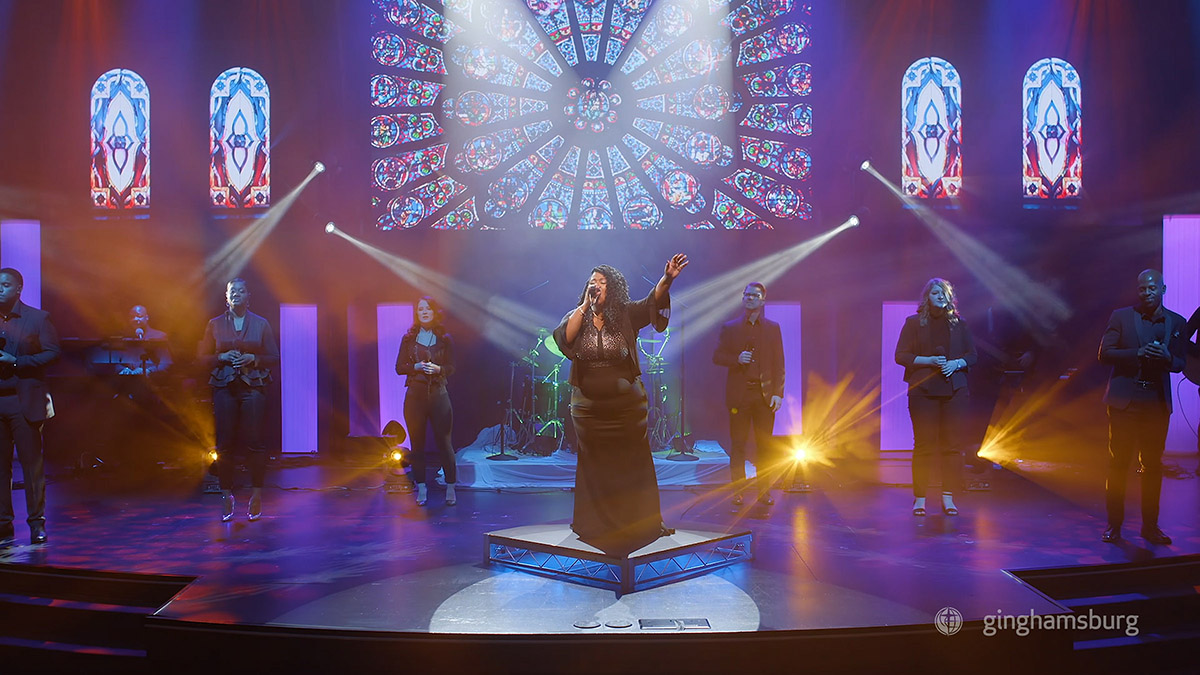 The Synergy software was especially helpful for that, he says, allowing video and lighting to be used interchangeably. "It was so easy to program and to use," he says, noting that he was able to do much of the programming from home before the events, which was reflected in the complex yet aesthetically ambitious video and lighting designs projected around the event's song and dance performances. Yet this seamless ecosystem was also able to accommodate other technology elements. "We integrated ProPresenter 6, running on a Mac, for the projection of lyrics, and I was able to take that via NDI to the streaming encoder," Sellars explains. "That kind of flexibility, the Titan's ease of programming, and Synergy's quick access to files make working in a fully Avo setup a joy."
Avolites' flexibility was hugely important for what was a complex production. "We focused most of our resources towards the digital experience," says Ginghamsburg Church Communications Director Dan Bracken, who notes that they began pre-production planning in May. "What we were able to do with our LED screens played a huge role in set design and making our production broadcast-ready for TV and online. We scheduled one major production day with our six-person camera crew, sound engineer, lighting designer, five-piece band and eight vocalists to record all the live music, complete with set and costume changes. We even rented a jib camera and operator for the first time." 
And for the rare moments when Sellars might have encountered an issue, Avolites was right there in the form of Brad White, Avolites' National Sales Manager, who remoted into that same ecosystem from his office in Knoxville, Tennessee as needed. "When it comes to customer service, it cannot get any better than having someone like Brad literally, virtually there with you and for you," says Sellars. "Brad fixed any glitches in three clicks or less." Adds Shannon Sellars, "It was such a beautiful event, and the Avolites technology made is even more so. Everything fit together so well."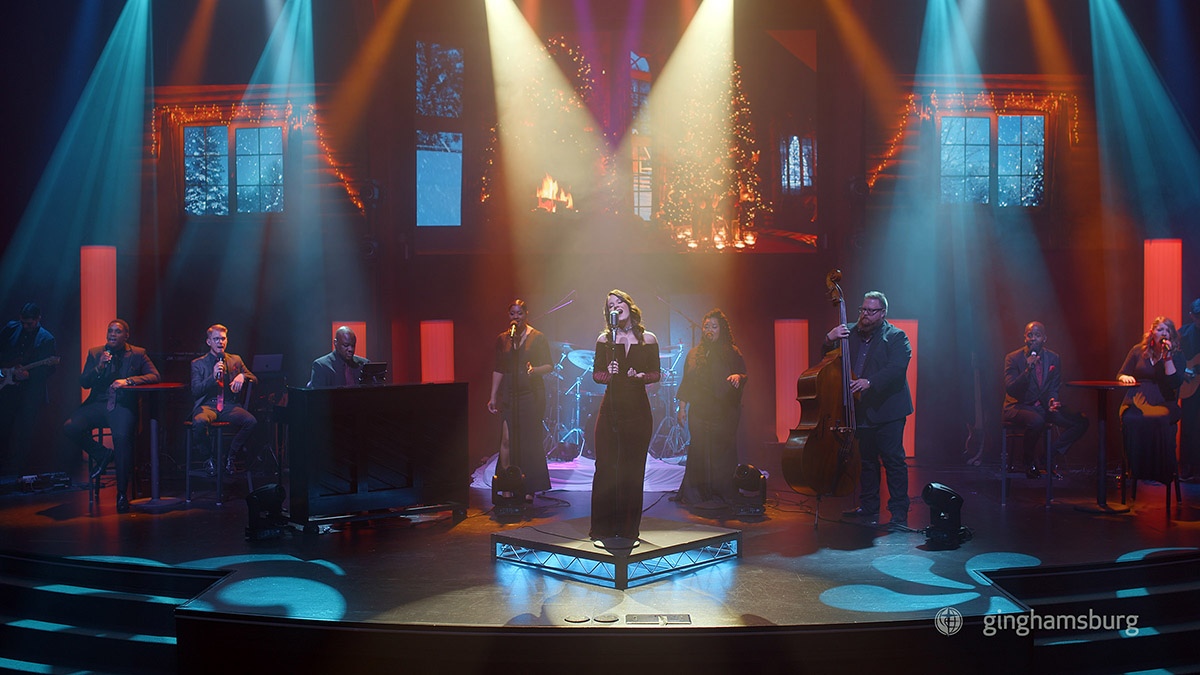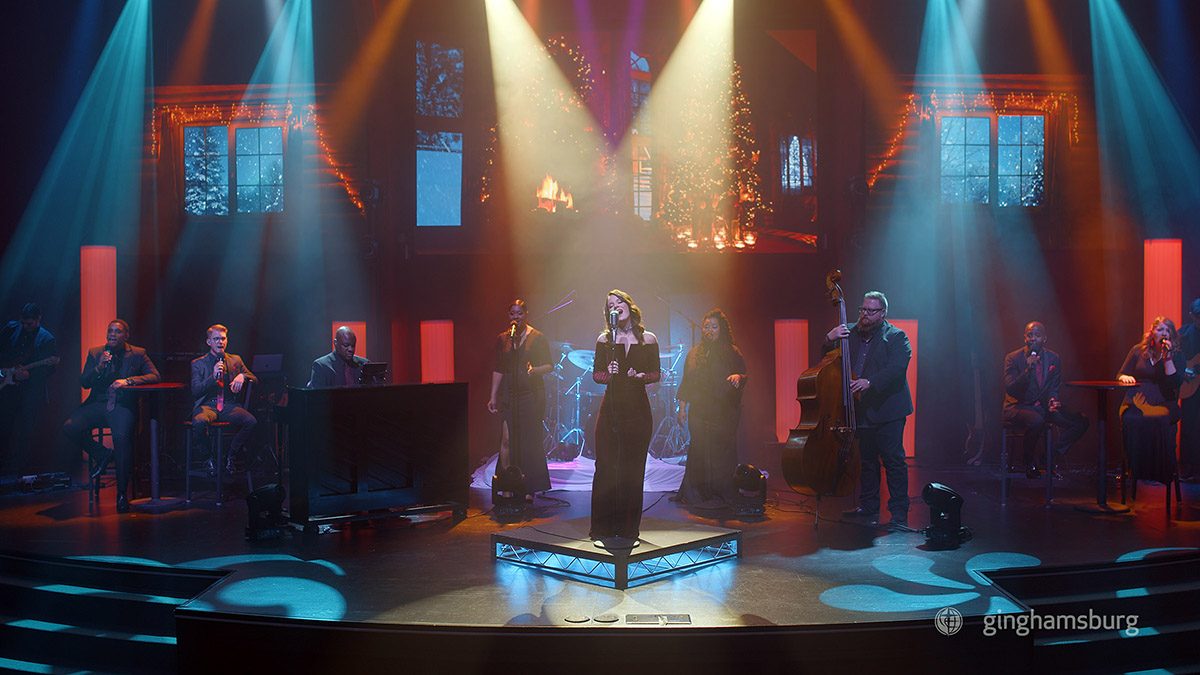 A Ginghamsburg Christmas can be viewed at: www.ginghamsburg.org/christmas