The flagship performance at London's Royal Albert Hall saw the British synth-rocker's dramatic end-of-days video content emerge from LED screens into the 3D space as the multitude of GLP and Vari-Lite fixtures pixel-matched its colour and effects.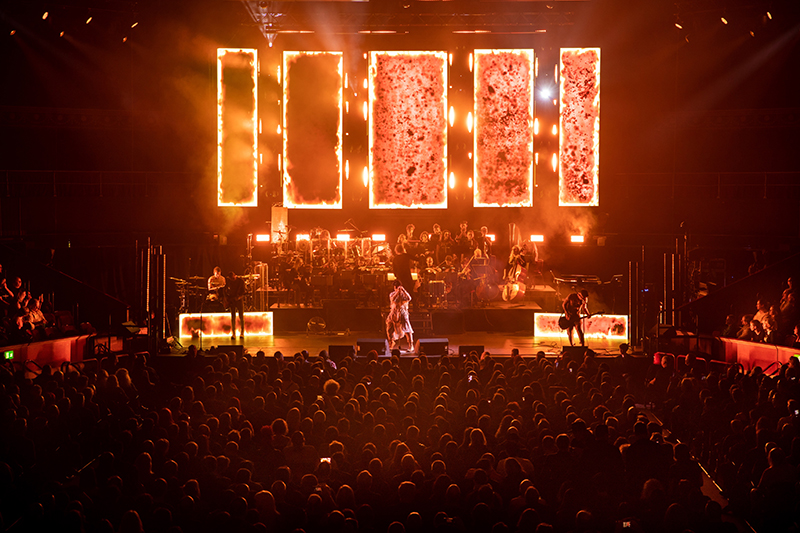 Creative designer Luke Edwards' two Avolites Sapphire Touch consoles and dual Avolites Ai Q3 media servers were loaded with the new Synergy software.
"Synergy is the future and as a designer it's making me very excited," says Edwards. "It's not just lights anymore. In fact, the term 'Lighting Designer' is one day going to be a thing of the past – Synergy integrates lighting and video so beautifully, so simply, so powerfully, that 'Multimedia Designer' is the new thing. It's truly changing the way we think, design and action. The words 'game-changer' and 'ground-breaking' are used far too often, but Synergy really is both of those things."
The result of years of R&D by a dedicated Avolites team, Synergy allows users to stream Ai video colour data through any fixture group, to instantly integrate them into a larger video canvas.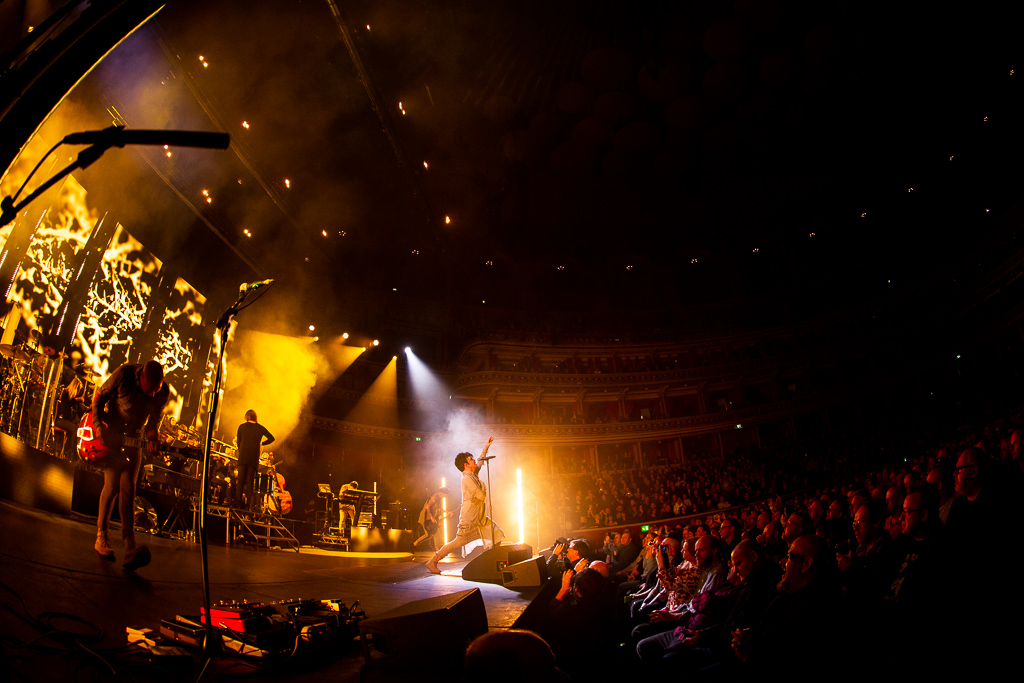 Launching in the UK in September at PLASA London, Synergy immediately won Avolites the coveted PLASA Innovation Award. The judges commented that Synergy stood out because it 'opens up the creative opportunities for visual effects on stage as well as providing time-saving opportunities in production workflow'.
"It would be virtually impossible to programme the fixtures to display what Synergy can feed them from the video content," Edwards continues. "This means that I can achieve an array of effects that before now were not available. Using Synergy, the video content can programme the lights for you!
"During the Gary Numan show there were incidences of flames in the video content and Synergy took this signal and fed it to the fixtures, meaning they all flickered with exactly the same colours and intensity – it took the 2D video screens into the 3D space so the entire stage looked like it was on fire. It was amazing, changing the atmosphere completely. With Synergy, the show looked more together, neater, like one giant art piece. And it's so simple to use."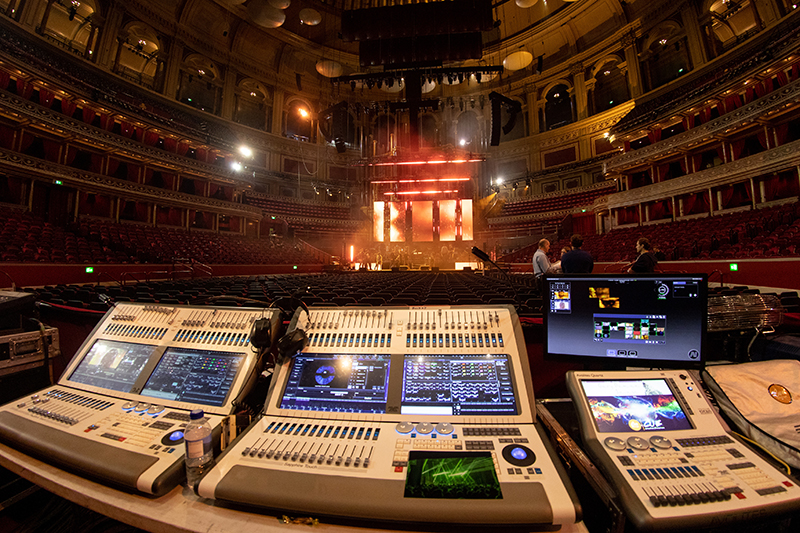 Edwards worked closely with Numan to achieve the look and feel of the show. They employed Synergy for the latest leg of the ongoing world tour, which played at venues across the UK, including Manchester's Bridgewater Hall, Birmingham's Symphony Hall and the Royal Concert Hall in Glasgow. The pumped-up performances featured the Skiparis orchestra, whose strings complemented Numan's industrial synth sound.
Video servers and lighting consoles each offer the other so much that the sum is greater than the parts
Avolites Sales Manager, Stephen Baird-Smith
Koy Neminathan, Avolites' Sales Director, says: "Synergy is a testament to the forward-thinking attitude at Avolites and the hard work we put in to achieving our vision of the future – which is empowering our users to achieve even more incredible things. Luke created an incredible show using Synergy and we're thrilled to see it being used in the real world."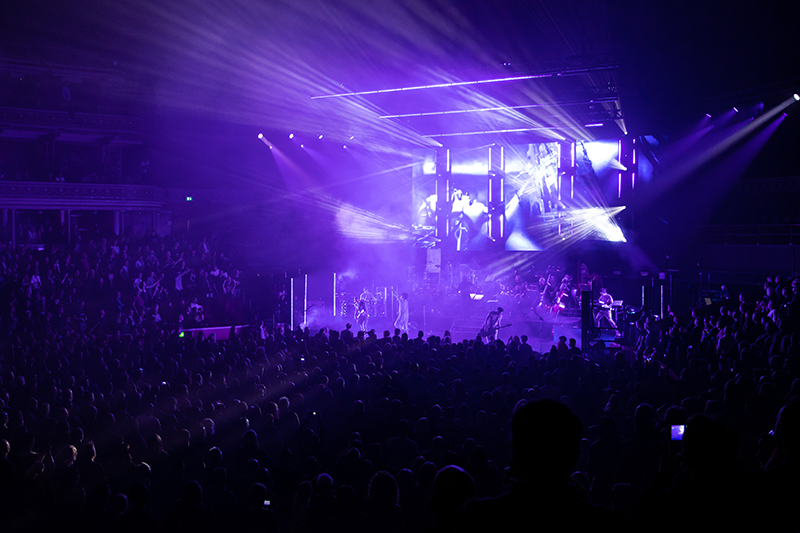 Avolites' Sales Manager, Stephen Baird-Smith, continues: "As the only company in the industry developing both a lighting console platform and a media server range, we have been working on Synergy for some time. Developing the integration of two very different platforms was a formidable challenge, but one which makes so much sense for our industry. Video servers and lighting consoles each offer the other so much that the sum is greater than the parts."