Celebrating A Year of the Diamond 9
On 13th January 2021, we unveiled our NEW flagship console – the Diamond 9 330 and Diamond 9 215. Our most innovative and advanced console to date.
To celebrate the launch, we're looking back at everything the D9 has achieved and some of the fantastic projects it's been used on so far.
A Year of the D

iamond

9 
January 2021
February 2021
AVO D9 Stories – Avolites x InVisions
Tom Campbell took the D9 330 on its music video debut at Liteup Studios for InVisions' performance video. Due to Covid-19 it would be a few months before we could get the D9 out a full live show but getting to grips with performances in a studio space was a close second!
March 2021
AVO Titan Stories – Timeline
The team at Robe used the D9 to program their incredible display with the LED Beam 350. Avolites has always been the go-to for the creative team, Nathan Wan and Andy Webb, but the D9 and new Timeline software feature gave them the opportunity to take the performance to the next level.
November 2021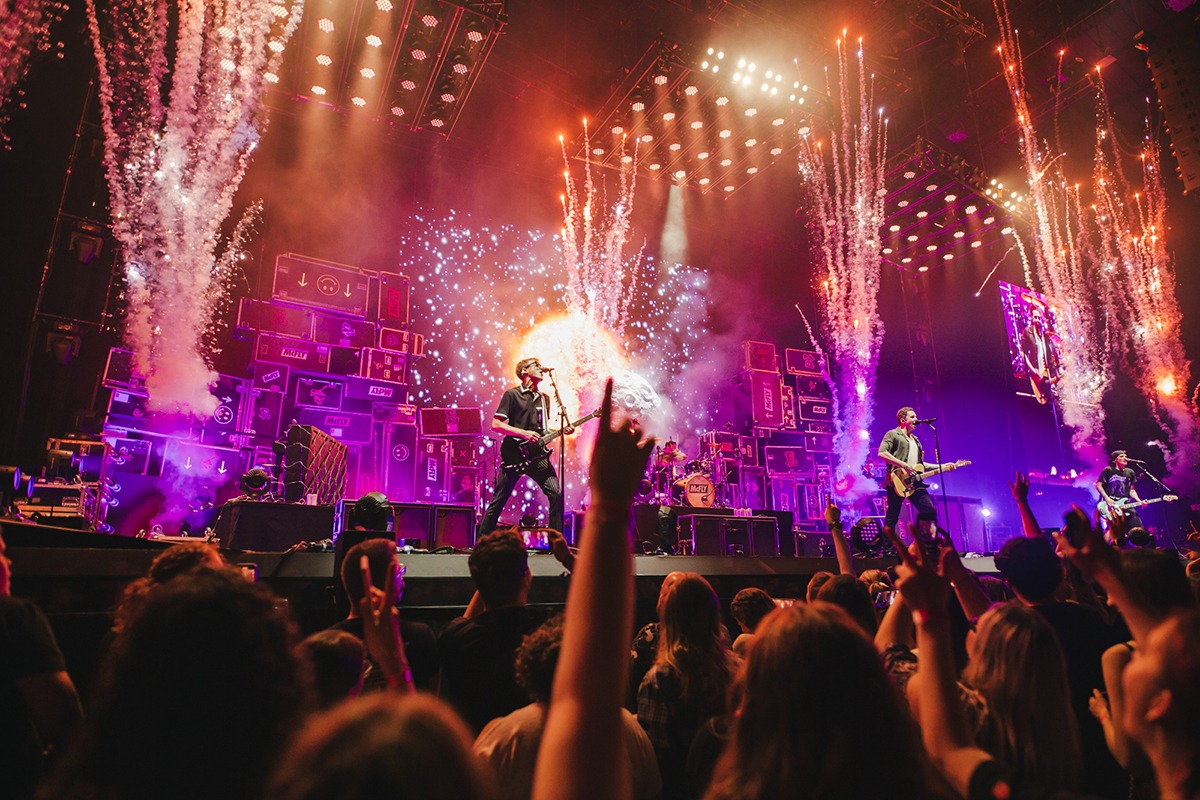 Along with offering many fans the chance to step into an arena for the first time since March 2020, McFly's Young Dumb Thrills Tour becomes one of the first UK outings for Avolites Diamond 9.
December 2021
AVO D9 Stories – DIMENSION
We wrapped up the year with an incredible performance from DIMENSION in Printworks, London. Liam Mace took the D9 330 for this jam packed and heavily timecoded set with over 1000 cues throughout the performance.
The D9 in Pictures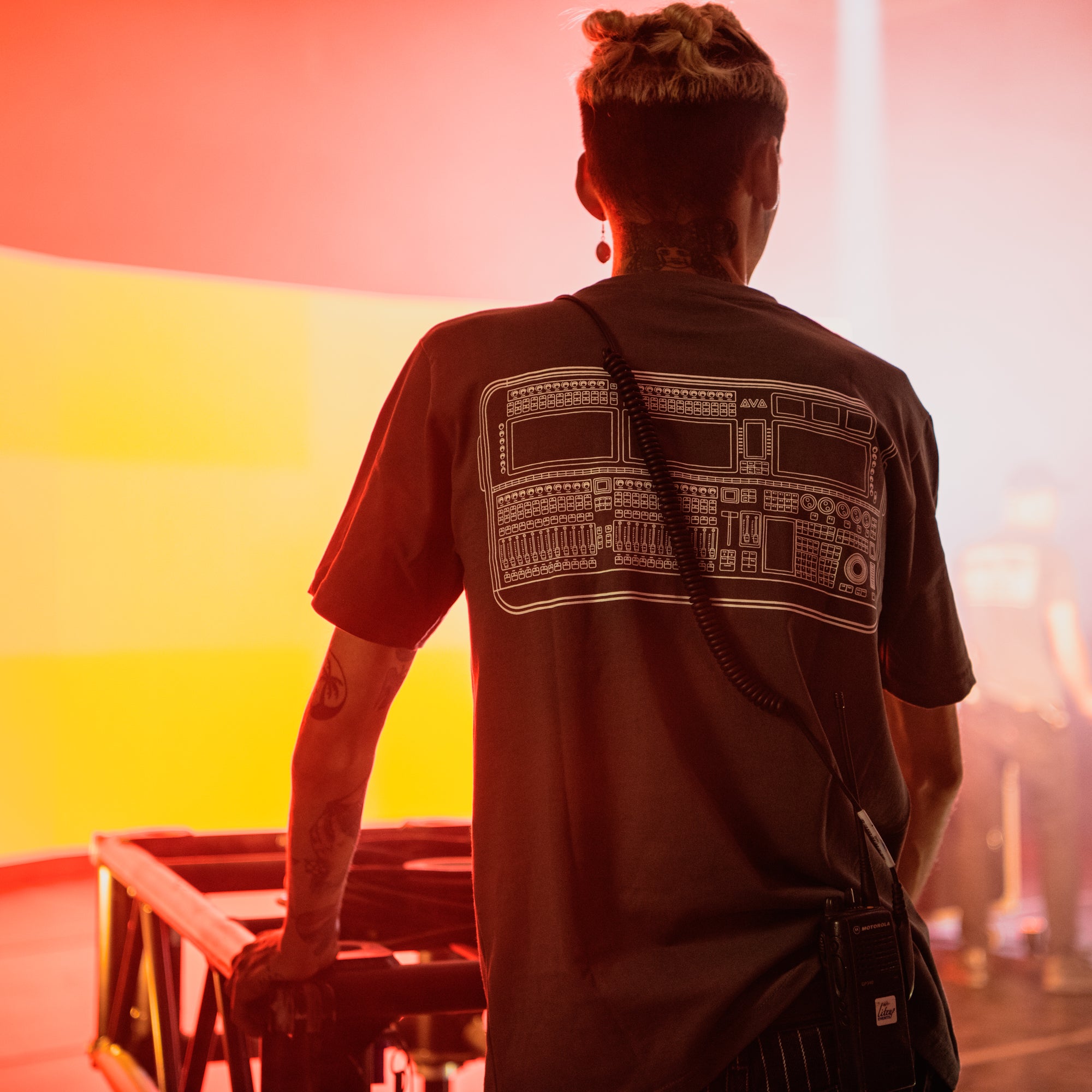 Avolites x STNDBY Limited Edition D9 T-Shirt 
To celebrate the launch of the Diamond 9 flagship console, we created the limited edition D9 tshirt in grey with the D9 logo and detailed console back print. Also includes the STNDBY radio loop. Part of our collaboration with STNDBY Technical Gear Co to bring high quality clothing and accessories, designed for industry professionals.
D9 Full Specification
To see our full specifications for the D9 click here.