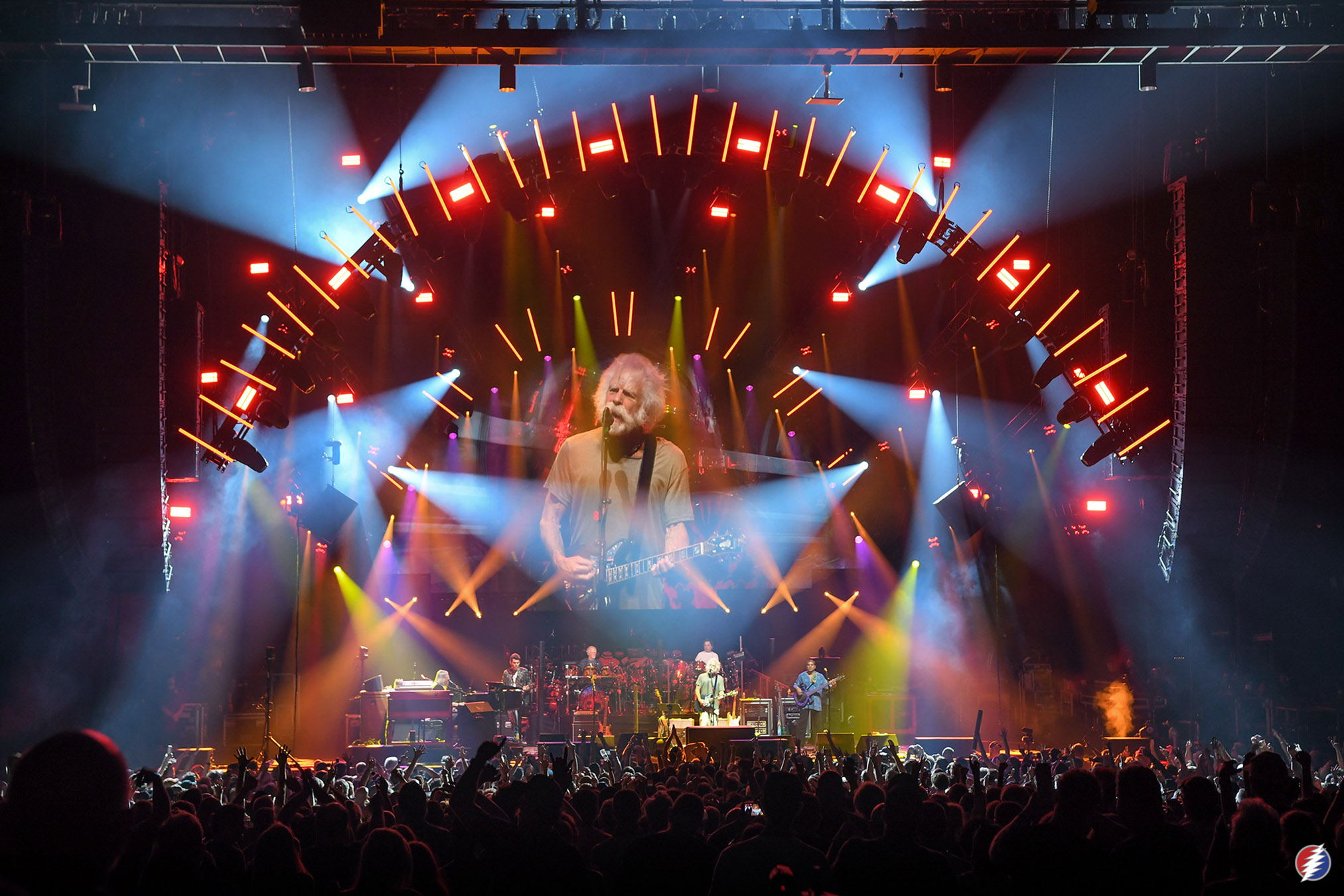 PALO ALTO, California – August 2019 — Dead & Company represent a fascinating melding of old and new. Since their formation in 2015 when Mickey Hart, Bill Kreutzmann and Bob Weir joined forces along with John Mayer, Oteil Burbridge and Jeff Chimenti, the band has completed six tours, playing to more than two million fans. Recently, the band's 2019 Summer Tour drew more than 500,000 people, closing out to 70,000 fans over two nights at Boulder, Colorado's Folsom Field.
Although their shows have long been heavy on the trippy visuals, the group's followers will have noticed the new deployment of colour "sticks" arranged in two arches—32 spanning over the stage lip, and 14 more around the main video screen at the back of the stage. Although they may resemble a classic scenic element of the band, the tech is new; each stick of light was designed to be a specialised video surface and is being driven by a computer loaded with an Avolites Ai Anjuna software license.
"We have 46 Pixelsticks arranged in two rainbow arches, and for much of the time they present a solid color following the lighting scheme," says lighting programmer Jim Rood. "We use the RGB Fade Region module in Ai to map 46 areas on the output to act as 46 lighting fixtures. At various points during the show we superimpose a video layer behind the RGB regions and fade between them live creating a flexible harmony between lighting and video control."
The Pixelsticks being used are true video devices; they are not designed as lighting fixtures and don't even have an option for DMX input. The desire to have each Pixelstick generate a solid strip of light but then to be able to blend video onto each bar is what drove the decision to use Ai.
"We needed a content source that could switch seamlessly between addressing all 46 sticks as a single 'fixture' and then allow us to blend in video content; plus it had to be able to address each stick separately allowing hue and intensity to blend in with other visual elements. And when addressing each of the sticks like it was an LED lighting fixture, they all had to work in sync."
According to Rood, the Ai software with its RGB Fade Region function was really the best—and perhaps only—tool available for the job, and, crucially, it was able to flawlessly work alongside the tour's preferred console.
"The blending worked better then we had imagined," Rood says. "Ai and my desk play so well together. The colors from the content layer mix with the color from the RGB blocks to make interesting and psychedelic effects. All the tricks are available on the fly, so we can make the content any color anytime. We are constantly mixing the RGB blocks and content throughout the show but always running them both as a light."
Rood has been a part of the Dead & Company camp for four years supporting lighting designer and director Chris Ragan . "Chris and I get along great and have similar creative approaches when lighting improvisational music like this," Rood notes.
"It is obvious that the band has some young, fresh energy," he adds. "We have no idea how long they will continue this current reincarnation and lineup; however, we hope to continue the evolution of the visuals alongside the band's journey to play more music, and Avolites Ai has been a very helpful tool in that creative process for us so far."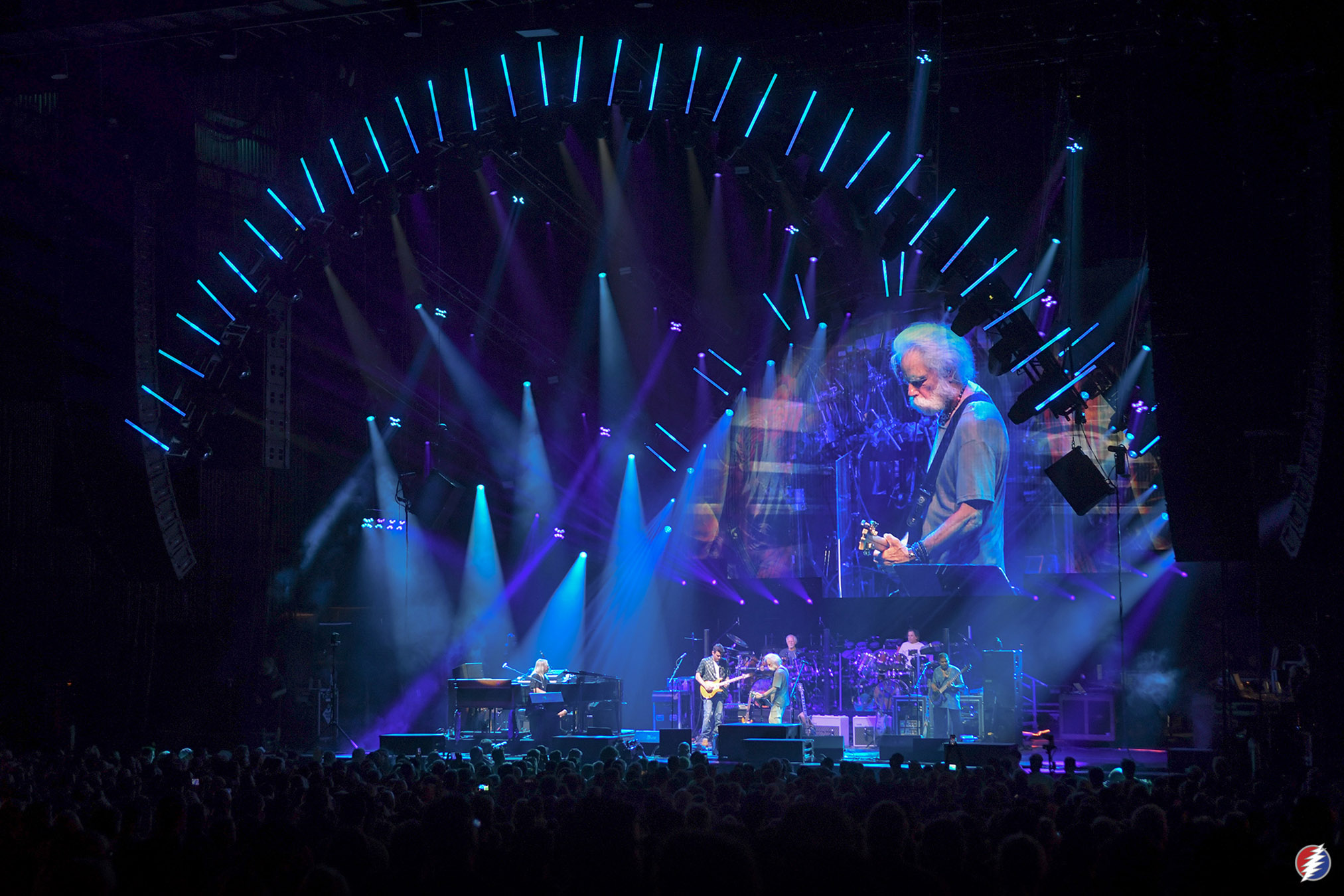 Dead & Company's upcoming shows
Jim Rood can also be found online
Photos: Katie Friesema