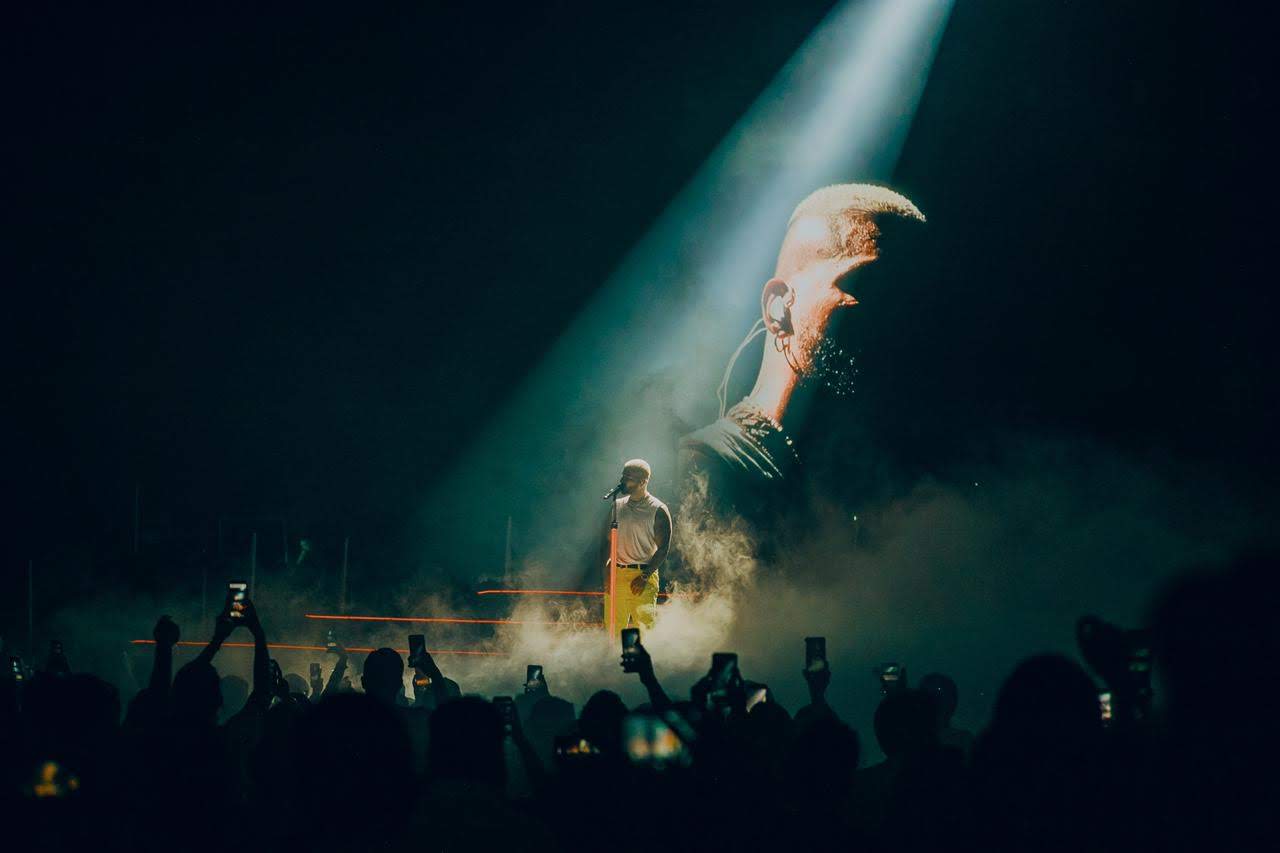 Maluma, a Latin Grammy Award winning singer-songwriter and urban artist from Colombia, is taking on the world with his latest album 11:11 and judging by the response from the first part of his world tour, he looks set for the stratosphere.
The tour takes on Latin America, with the entire Mexican leg sold out, before moving onto Europe and then North America later in the year.  It's a big step for Maluma and the show needed to reflect this.
Camilo Mejia, the lead video programmer and operator for the tour, needed a system that could grow and evolve with the shows and the artist himself. The crew are a tight knit group who have all worked with Maluma for many years and Camilo didn't want his show to be limited simply by the technology he had access to.
When he came across Ai, he was a little sceptical at first, but after seeing the 3D Visualiser, Camera Capture latency and the ease and functionally of the system he was sold. "At first I was a little nervous, because I have been using some other media servers for a long time" Camilo explained, "Once I got comfortable, it's very useful and powerful, also not that hard to understand. As soon as you see what Ai is capable of, you just fall in love with it."
Ruben Laine, Group One's Ai training and support engineer, provided 2 full days of training and then Camilo began programming the tour with 2 Avolites R4 Servers with dual SDI inputs.
To ensure the final preparations were set, Patrick Campbell, who has worked with Ai for many years and is an authorised reseller in the US, flew in to Mexico City before the opening night to ensure Camilo had any assistance if he needed it. Programming arena shows is challenging but programming them on completely new software is, as Campbell put it, "like being tossed in the fire".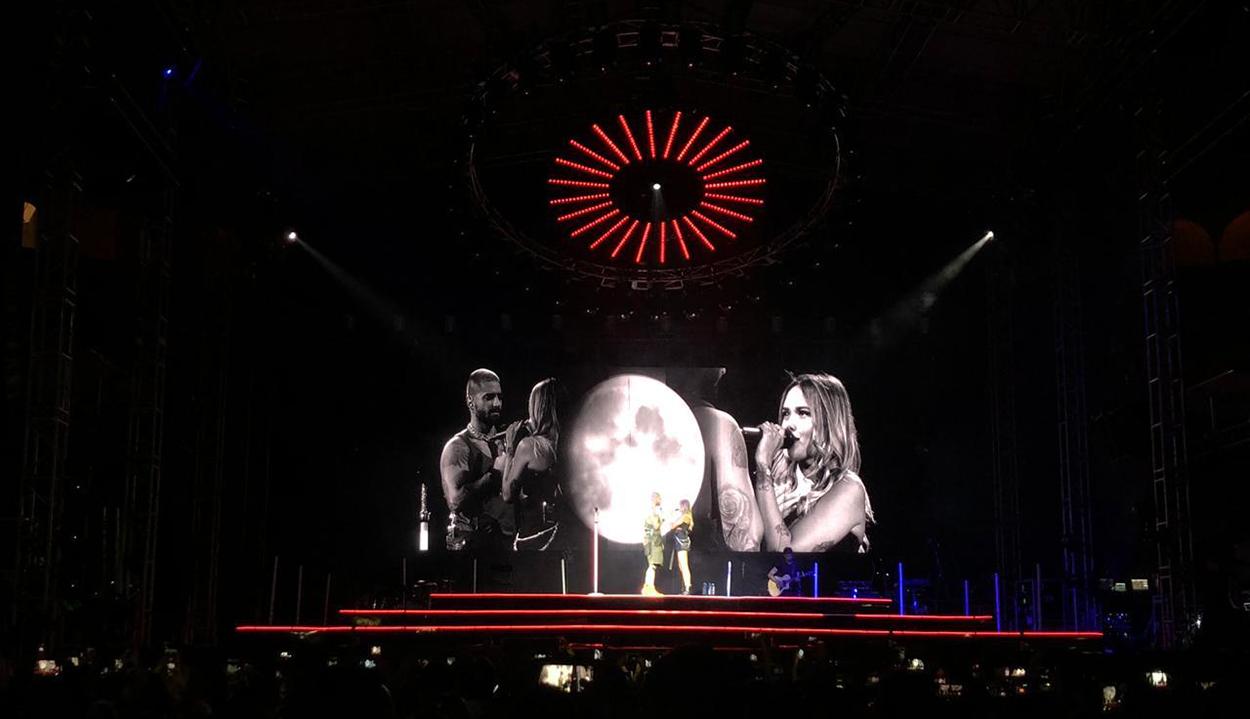 Despite only having a short period of time to familiarise himself with the software, Camilo had most of the show programmed by the time the crew reached Mexico City. Camilo put that down to the ease of importing tour sets from AutoCad directly into the Ai 3D Visualiser to see exactly what the video output would look like.
Campbell sat down with him to discuss the show and any areas he was lacking confidence in to make sure Camilo wasn't just technically sound on the software but was happy that the artist's message and vision were being conveyed as he wanted. "[On this tour in particular], almost everything has come from the artist's imagination, and it's our duty on the tour to make that dream come true" Camilo clarified.
Before long, it was show time. The first two nights were sold out at the Auditorio Nacional, a 10,000 – seat capacity venue in the Polanco area of Mexico City. The audience were buzzing and ready for Maluma to take the stage.
The rig included upstage LED 18x5m screens as well 2 11 x 7m vertical image screens; with a total of 13 cameras being switched by an ATEM camera switcher feeding into the R4. This allowed for stunning live effects and delay screens. "… in the field [Ai] is amazing, the latency in the capture is almost 0, and the live effects are perfect for what we are looking for in our tour. Also, it's great that you can preview LIVE all your show in the 3D virtual staging and also build and import from many 3D design software." Camilo enthused, "Everything is going perfectly, no crashes, no latency, no glitches, I have a couple of suggestions for the design team, but everything is great."
Although having powerful tools available to him to create his fantastic shows is important to Camilo; it's the support from the company that he believes is essential and Avolites was no exception. "The support was great, Patrick was amazing, he solved all of my doubts about some specific stuff, and that was very handy; also from all the team in Avo, Matt is always in touch to solve any issues. The first training with Ruben was great, hope to get some more advanced training soon".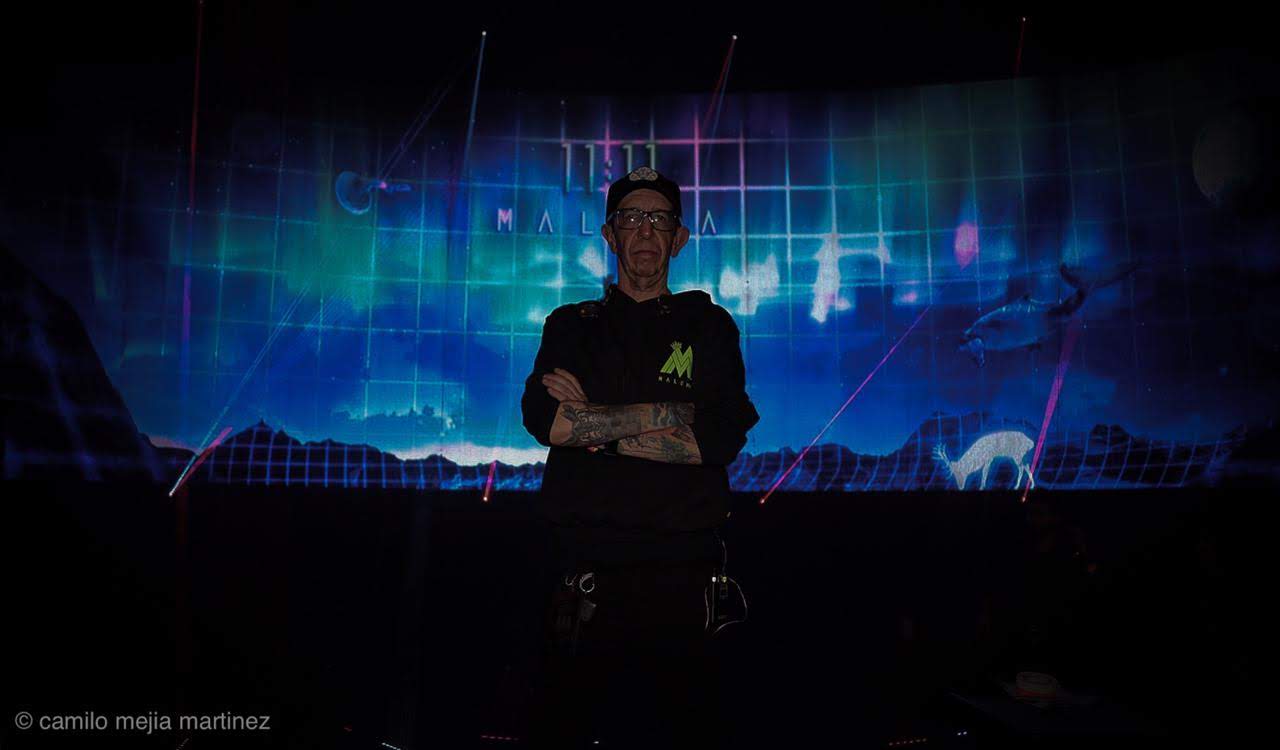 Avolites have released their latest version of Ai, v11 which is available now with an Avokey. Contact Avolites directly or contact your local distributor to find out more.