Picture This headed out on their largest and most ambitious tour to date, headlining 5 nights in Dublin's 3 Arena. It was the first time in history that any band had performed 5 sold out shows in this venue so to pull it off, the production team needed to do something special.
Paul Smith, the production manager, brought in Algorithm, a Dublin based creative production studio who have worked on festivals and projects around the world, to create the content for the show. "The show was a mixture of 3D animations, Notch exports and video edits." Kevin Freeney, Senior Creative Director and Co-founder of Algorithm commented, "This was our first time working with Picture This [,] the band had loads of ideas for the visuals and it was a pleasure to bring them to life."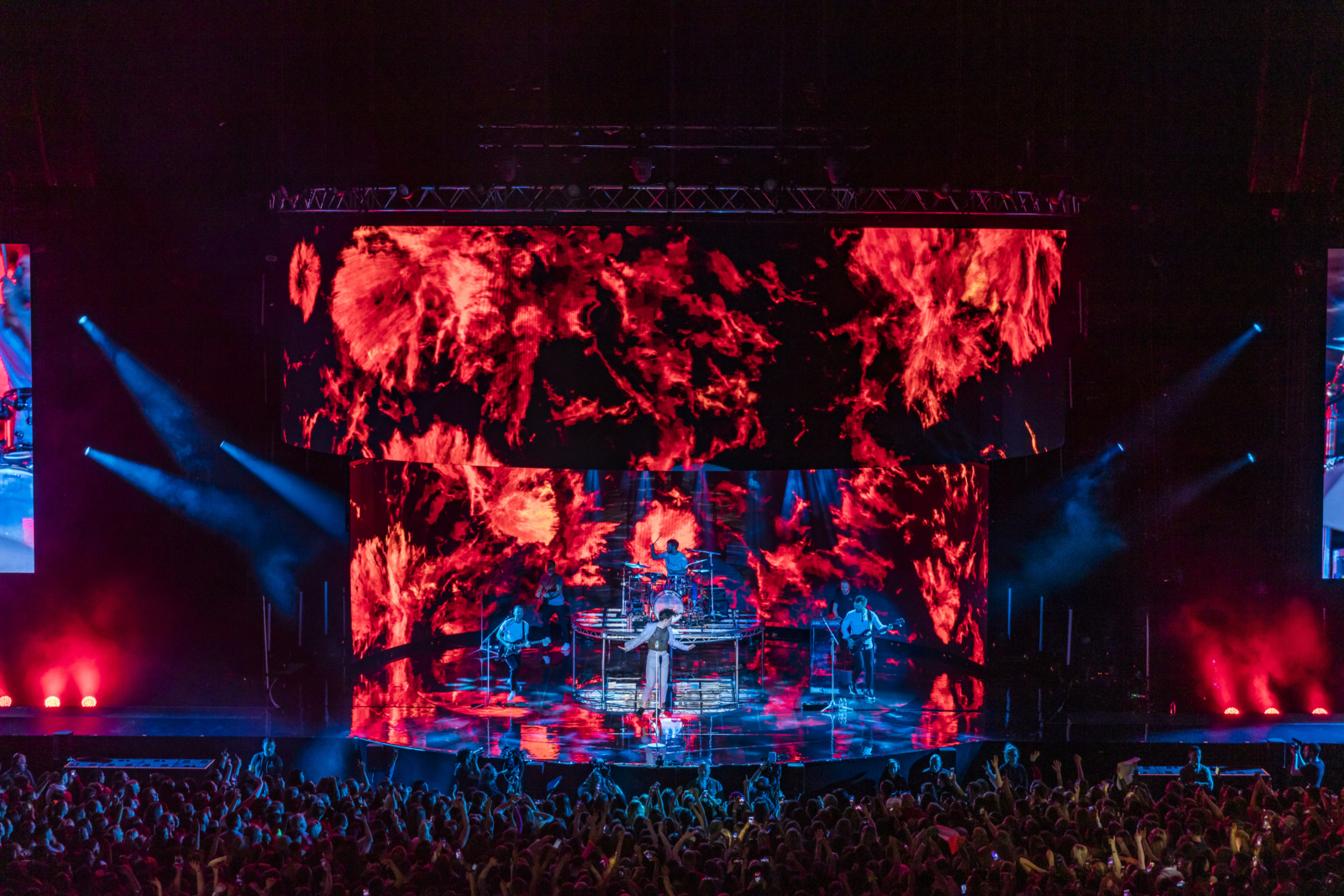 The stage setup included 2 large format curved screens supplied by Faber that were moved up and down on Kinesys.  This combined with LED screens contained in the floor of the stage provided the unique canvas for the content created by Algorithm. The video was powered by two Avolites R4 media servers, with a total of around 14 million pixels being driven at once.
The overall effect was stunning and the audience agreed. "The feedback from the photos of the show has been amazing and we're already coming up with new ideas for our next arena show." Freeney said.
"During the show Ai was solid, stable and reliable. I would gladly use it on large format shows in the future"
Darragh McAuliffe
To look after the live video performance, Paul enlisted Darragh McAuliffe who had previously worked with Picture This. It was Darragh's first run with Ai and he came down to the Avolites HQ to get some one on one training with Avolites' Ai specialist Matt Jennings. Jennings also travelled with the team to Dublin to aid with the rehearsals. Training and making sure users are fully comfortable with their products is top priority for Avolites, who run both Titan and Ai Academies in house to educate users to get the best out of their products.
"Ai provided a solid platform to visualise our show in pre-production as well as in the construction stage of production rehearsals. No easier way to accurately predict how the content would look on the curved and circular canvases." McAuliffe noted about Ai's powerful performance. "During the show Ai was solid, stable and reliable. I would gladly use it on large format shows in the future. I also need to take the opportunity to give a big shout out to the team at Avo for providing so much time and assistance on my first time out with Ai."  Kevin Freeney echoed these feelings "The Avo team were great to work with and were there to answer any questions we had throughout the production."